A slow computer is a bad computer, and there is nothing more irritating when you're trying to work or surf the Internet. While there are many factors that will slow your computer down, there are equally as many ways to speed up your machine again. We have compiled a list of tricks and software below, that will help bring new life into your old machine again.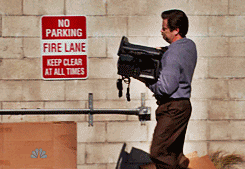 Using the defragment tool is a great way to sort out the systems files; while Window's built-in Disk Defragmenter is good, Smart Defrag is great.
Like defragging your machine every now and then, it's good practice to remove those unused or new files that have been sitting in the machine for a long time. You can use this free Treesize software to speed up your system and remove those unwanted folders.
As time passes by, your machine's boot time slows down with all the software waiting to start up, pushing hard on your system's processor. For such a problem, try Startup Delayer. This software is free and will fasten your system's boot time.
A clean registry is a great way to speed up the dying system – and there are many free registries out there. CCleaner comes recommended, as it not only has options to clean your system files, but also cleans the registry for you.
If you don't care about the visual effects, close the special effects on your Windows by going to Control Panel > Performance Tools > Adjust Visual Effects. From there you can turn off the options that are slowing down your machine.
Apart from temporary files and useless shortcuts on your system – which makes it slow – there are other factors that can turn even a brand new machine into a snail – spyware. You can download an on-demand scanner such as Ad-Aware, Malwarebytes amongst other on-demand scanners, or you can read our article on how to remove viruses and spyware by just clicking here.
A simple yet effective trick: go to your Control Panel > Programs & Features and remove all of the unwanted software – or the software(s) you don't remember installing yourself; you will see the difference in your system's performance.
Clean your browser. It creates history. If you don't want it then delete it, helping load your browser faster.
If you are using Windows XP, or anything from that time through to Windows 2000, you will find this next trick handy – since the Windows operating system creates rarely used link(s) that can slow down those versions of Windows. To solve this problem, go to C Drive (or any drive where you installed Windows)> Windows > Prefetch and delete files that are a month old – you can delete everything for better results, this will improve your system's speed.
Here is another trick for Windows XP users: killing the XP Boot Logo will also alter your boot up time and give faster access to your operating system. Press Windows Key + R to open Run then type in msconfig. From there a window will pop up, and you will find Boot on the tabs listed. Click on that and then tick No GUI Boot; hit OK and you are done. Restart your system to see the outcome.
You can also improve your machine's performance by dumping DLLs from your system's memory. Press Windows Key + R to start up Run, then type in regedit. This command will open the Registry Editor. Once you are in there, find – HKEY_LOCAL_MACHINE\SOFTWARE\Microsoft\Windows\CurrentVersion\Explorer. In there, create a new sub-key and call it UnloadDLL and set its default value to 1, so it can disable Windows caching DLLs; simply save and restart your machine to see the magic happen.
Another way to speed up your machine is by disabling the unused hardware on your system. You can do that by going to My Computer and right clicking anywhere on that window. Go to Properties > Device Manager and you will be presented with a list of all the hardware that your system is using. From there you can disable the ones you find useless. This trick has been useful for Windows XP users, however, other Windows' users can take advantage of it as well.
There are many tricks around to speed up your system, so many that it's impossible to cover them in one article. If you know of any good tricks, feel free to share them with us in the comments below.