Neocon foundation conjures up Arabic tweet as proof ISIS behind attack
Despite a lack of definitive evidence, the boss of European Union foreign policy, Federica Mogherini, has blamed the Islamic State for the attack on tourists in Tunis.
"With the attack that has struck Tunis today, the Daesh the Islamic State terrorist organization is once again targeting the countries and peoples of the Mediterranean region."
"This strengthens our determination to cooperate more closely with our partners to confront the terrorist threat," she said.
"The EU is determined to mobilize all the tools it has to fully support Tunisia in the fight against terrorism and reforming the security sector."
The Quilliam think tank tweeted out a message from "a prominent Isil supporter that today's attack is the start of a wave of terrorism in Tunisia," The Independent reports.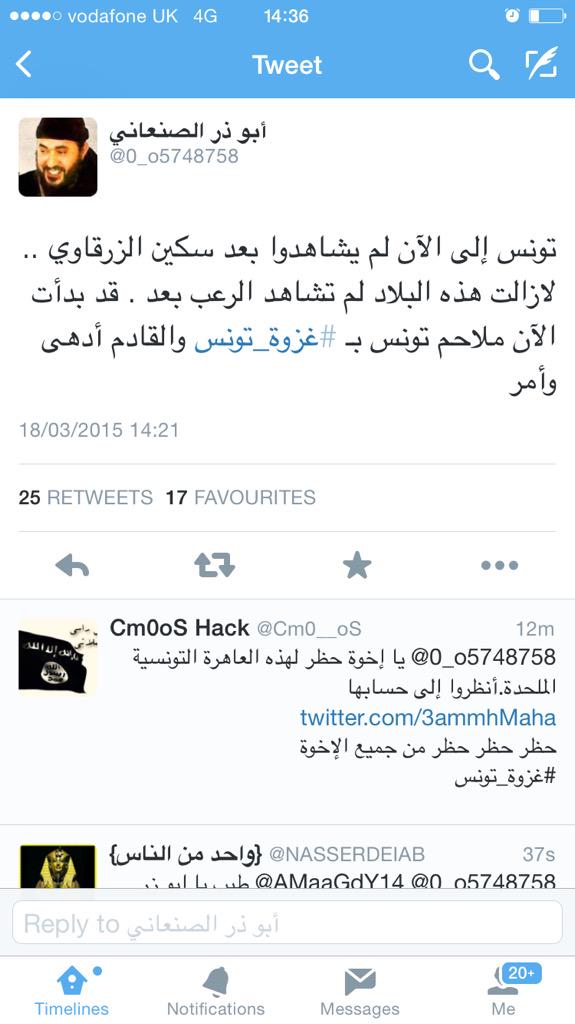 The Quilliam Foundation needs to be put in proper context. In February, following an outlandish statement purportedly from ISIS that it planned an invasion of Europe, Infowars.com reported the following:
The Quilliam Foundation is a London-based think tank focusing on "counter-extremism" and Islamism. The group is linked to the Council on Foreign Relations and the Henry Jackson Society. The Henry Jackson Society is supported by a number of neocons, including Max Boot of the Council on Foreign Relations, William Kristol, Robert Kagan, David Frum, Joshua Muravchik, and former director James Woolsey. It has also worked with Carl Gershman, head of the National Endowment for Democracy, and the late Max Kampelman, a retired U.S. diplomat who supported the work of Freedom House and the Jewish Institute for National Security Affairs.

More strident neocons wasted little time casting the attack in a lurid apocalyptic light. Noted Islamophobe Pamela Geller, for instance, tweeted that the attack represents the next phase in an Islamic war on the West:

Deadly Islamic rampage at Tunisia Museum, Leaves 21 Dead: This is the next wave in the war on freedom. Tunisia… http://bit.ly/18IeexN