After dozens of bomb threats, FCC considers waiving caller ID privacy rule.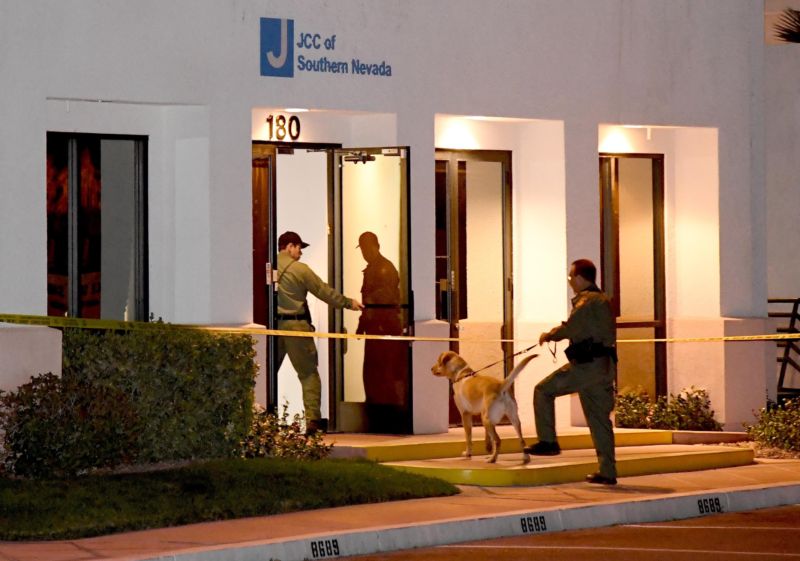 US Sen. Charles Schumer (D-N.Y.) wants to let Jewish Community Centers (JCCs) trace the phone numbers of people who call bomb threats in to the facilities and has asked for a waiver of caller ID privacy rules to make that happen. Schumer asked for the waiver today in a letter sent to Federal Communications Commission Chairman Ajit Pai, who is considering the request.
"On Monday, February 27, 2017, bomb threats were simultaneously made to JCCs in 11 states across the nation," Schumer wrote. The states were Alabama, Delaware, Florida, Indiana, Maryland, Michigan, New Jersey, New York, North Carolina, Pennsylvania, and Virginia.
"Since the beginning of 2017, there have been 69 incidents at 54 JCCs in 27 states, in addition to one Canadian province," Schumer continued. "Monday's incident makes this the fifth wave of threats in the past two months." The attacks have disrupted classrooms, required deployment of bomb squads and other SWAT equipment, and "traumatized the Jewish community and struck fear in homes across the country," he wrote.
Schumer asked the FCC to let JCCs trace the call information, just as the FCC did in a similar case last year when it granted a petition to a school district in Middletown, New York. Middletown "was similarly plagued by phone calls with terror threats, also known as 'swatting,'" but the FCC's grant of a special waiver helped school and law enforcement officials "access the caller information of the individuals placing the threats," Schumer wrote.
Pai didn't immediately commit to granting the petition, but the FCC said in a statement that it is "actively exploring" what steps it can take to help the JCCs and law enforcement quickly respond to the threats.
"Chairman Pai is very concerned about the bomb threats being made to Jewish Community Centers across our country," an FCC spokesperson said. "These threats have instilled fear and disrupted lives throughout the United States, and Chairman Pai condemns such anti-Semitic acts in the strongest possible terms."
In the Middletown case, the FCC's waiver approval noted that commission rules prohibit phone companies from providing caller ID information "to the called party where a privacy request has been made by the caller." But in some circumstances, the FCC says it has determined that the public interest outweighs "any countervailing privacy request from the calling party."
Middletown filed its petition for a waiver on February 18, 2016. The FCC opened a public comment period and then approved the waiver on April 13, and it imposed conditions to make sure the information was used only for the investigation.
While Jewish groups looked for the White House to "speak out forcefully" against the bomb threats, The New York Times reported that President Donald Trump suggested in a meeting with state attorneys general that the incidents "might be a politically coordinated effort to 'make people look bad.'"
But in a speech to Congress last night, Trump discussed "recent threats targeting Jewish Community Centers and vandalism of Jewish cemeteries" and a shooting in Kansas of two Indian men that is being investigated as a hate crime. One of the men died. These crimes "remind us that while we may be a nation divided on policies, we are a country that stands united in condemning hate and evil in all its forms," Trump said.