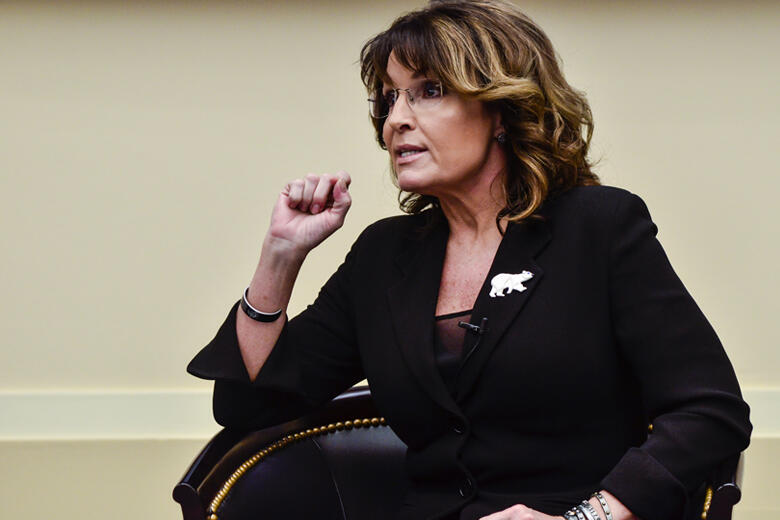 Hannity.com Staff
Former Alaska Governor Sarah Palin is firing back against Thursday's New York Times editorial that claimed that her PAC had been responsible for inciting violence against former Congresswoman Gabby Giffords in 2011.
Palin took to Facebook to denounce the editorial calling it "sickening".
"With this sickening NYT's editorial, the media is doing exactly what I said yesterday should not be done," Palin said of the now-corrected editorial. "Despite commenting as graciously as I could on media coverage of yesterday's shooting, alas, today a perversely biased media's knee-jerk blame game is attempting to destroy innocent people with lies and more fake news." In addition, the former GOP Vice Presidential nominee stated that she is looking into possible legal action against the New York Times.
(1/2) @nytopinion – commonsense suggestion by a journalist, am talking to attorneys this AM and exploring options.… twitter.com/i/web/status/8…—
Sarah Palin (@SarahPalinUSA) June 15, 2017
The New York Times editorial, which compared the actions of Mr. Hodgkinson to those of 2011 Tuscon shooter Jared Lee Loughner, asserted that there had been a "clear" link to political incitement in the case of Loughner by a map published by Sarah Palin's political PAC.