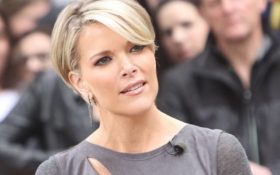 When former Fox News host Megyn Kelly signed a blockbuster $20 million deal with NBC, their network executives offered her the world.
That turned out to be a very costly mistake.
It seems Kelly lost so many fans through her nasty criticism of President Donald Trump, no one bothered to tune in to her Sunday Night with Megyn Kelly — and the ratings were so embarrassing, NBC quietly announced they were canceling the show Monday.
NBC claims they've taken her show off the air early so Kelly is "freed up to focus" on her transition to the network's morning show.
"Translation: Kelly needs to do all she can to not ruin NBC's crown jewel Today franchise. Network executives, who reportedly have been freaking out about Kelly's poor ratings, are probably praying that Kelly simply does no more harm than she has already done in her short time at the network," Breitbart reported.
Kelly's debut was so hyped by the network, the former Fox News star had been comparing herself to broadcasting legends.
She told Variety during her move, "Barbara Walters has retired, Diane Sawyer left her anchor role. Oprah has moved to the OWN network and is doing a different thing now. So why not me?"
Turns out, viewers didn't agree.
"The Sunday show debuted to great fanfare in June with a Vladimir Putin interview that brought in 6.1 million viewers, and courted controversy with its Alex Jones profile, but slid to 3.1 million viewers last Sunday," according to The New York Post.
In the end, Kelly's show was regularly being beaten by re-runs of America's Funniest Home Videos and Yogi the Bear cartoons.
Monday, NBC finally decided they'd had enough.
— The Horn editorial team