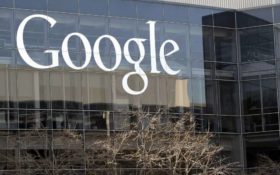 Google, the search engine giant, has just landed in big trouble.
According to The New York Times, on Monday the information company fired an engineer that published and distributed an internal memo discussing the toxic "politically correct" culture that exists in Google.
James Damore called his memo "Google's Ideological Echo Chamber," and it has been blasted by media critics as "sexist" and "anti-diversity."
Ironically, it's that EXACT reaction that the memo was written about. Damore uses extremely fair and scientific fact-based research to make his point — that any descent against liberals in today's society is met with dangerous scorn, not rational discussion.
It ends with the line, "I strongly believe in gender equality and racial diversity, and I think we should strive for more."
And it got him fired.
Damore has already made a labor complaint about the firing and fully intends to explore all of his legal options, multiple reports state.
It makes sense. Damore was fired for arguing that, biologically, men and women have different brain chemistry and structure, which leads to differences in interests that helps explain why women tend to be the minority in jobs like computer coding, for example.
All of this is backed up by extensive scientific research (some of which can be found here).
Still, the P.C. overlords were furious and leaked the memo to the mainstream media… and Google was triggered.
They fired the 28-year-old engineer as soon as the memo, which was very popular within the company, was made public.
The reasons Google CEO Sundar Pichai cited for Damore's firing are insane, critics say.
He accuses Damore of "advancing harmful gender stereotypes" and suggesting women "have traits that make them less biologically suited to [computer] work."
But Damore explicitly stated in his memo that his intention was never to "restrict people to certain gender roles."
Indeed, Damore merely argues that men and women aren't the same. As a society, we must recognize that there are differences between the sexes. That doesn't mean men are superior to women… just that men are different than women. Demanding they have the same outcomes to the same training, Damore argues, is wrong.
The sexes learn and act and think differently on a biological level — a fact heavily supported by decades of scientific research. That's why Damore is taking action and is considering suing the company for wrongful termination.
It's safe to assume then that the real reason Damore was fired was because spoke out against the oppressive safe-zone culture Google fosters, despite its claims that the company is an advocate for free expression.
Damore was right to call out the toxic environment that Google forces its employees to engage in. After all, this isn't the first time the search engine has been accused of pushing a liberal agenda.
News outlets such as Breitbart, Fox News, and The Hill are silenced so that Google, Facebook, Twitter, and others can promote their own liberal agenda through their "free and fair" services.
If you want to read the controversial memo for yourself, the whole thing can be found here.
— The Horn editorial team