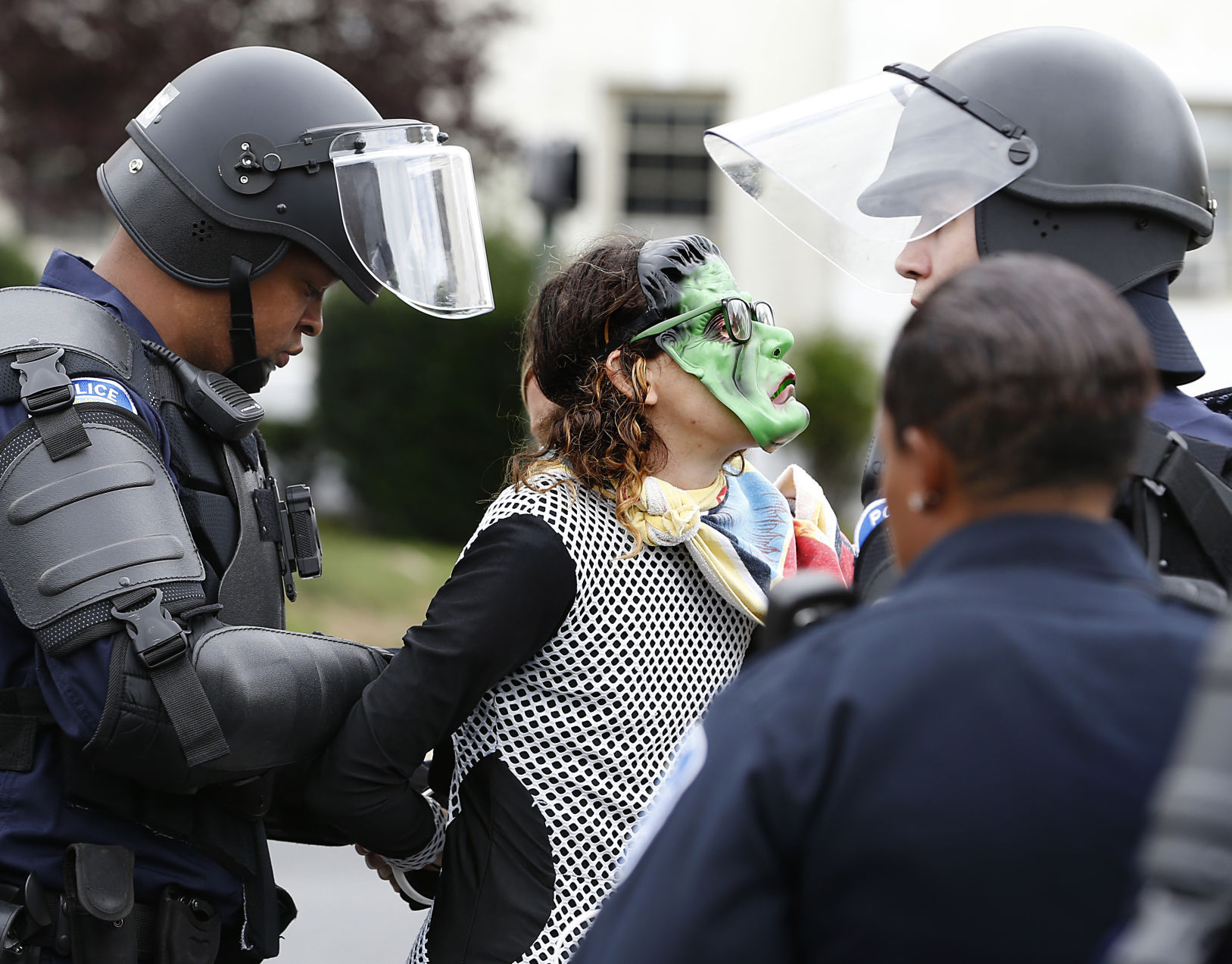 staff reports
There were a total of seven arrests made during Saturday's pro-Confederate rally and counterprotests in Richmond.
Four of the arrests were for wearing a mask in public.
Caroline Hill, 24, of McLean; Thomas W. Rockett, 21, of Herndon; Corissa C. Duffey, 25, of Stockbridge, Ga.; and Ian M. Gerson, 32, of Brooklyn, N.Y. were charged with wearing a mask in public. It's against Virginia law for anyone over age 16 to wear a mask to conceal their identity.
Brittany D. Bush, 29, of Petersburg, was charged with disorderly conduct. She was arrested for allegedly threatening a bystander.
Jabari A. Robinson, 21, of Roanoke, was charged with possession of a firearm by a convicted felon.
The only Richmond resident arrested during Saturday's protests was Deante L. Watkins, 18, who was charged with two counts of possession of a stolen weapon and two counts of possession of a concealed weapon.
Richmond police also said there were no injuries or accidents reported.