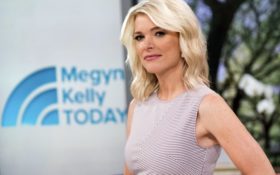 Source: Horn News
After leaving Fox News Network, things have continuously gone south for former host Megyn Kelly.
She was hired by NBC for a whopping $17 million to host her own Sunday show, and it bombed.
In an attempt to rectify her reputation, NBC tossed Kelly onto the Today show which is their bread and butter of good ratings. What could go wrong?
Well, everything.
"Megyn Kelly Today" premiered Monday morning and critics skewered her performance.
Kelly swore off talking about politics, forgetting that it's what led to her rise to fame in the first place, and it turns out she isn't good at the warm and fuzzy interviews the Today show prides themselves on.
The Washington Post said, "the experiment is far from successful," in one review, calling the show a "Bride of Frankenstein," in which Kelly appeared to interview "nervously" and "awkwardly."
CNN Money also criticized the show, writing, "It's at best questionable to introduce a show that so consciously seeks to create space between itself and serious news at a moment when there's such an abundance of it."
And critics weren't the only ones that disliked the debut.
It was received so poorly, the programming had network insiders "confused" and openly wondering why NBC bothered to hire Kelly at all.
"They spent all that money on this great political anchor and journalist. If you take those things away, what are you paying for?" a network insider asked The New York Post.
The show airs in the 9 a.m. slot, replacing Al Roker and Tamron Halls' "Today's Take."
Maybe Kelly's failure outside of the political realm is proof that her rise to success was a result of tense arguments with President Donald Trump, and swearing him off could be the death of her career.
What do you think?