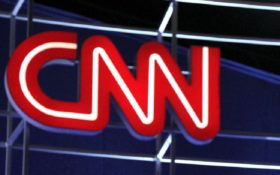 Stephen Dietrich, Managing Editor
Last Thursday, CNN blasted President Donald Trump and told readers he was "peddling a conspiracy theory" when he suggested that Hillary Clinton and the Democratic Party were behind the debunked Trump-Russia dossier.
Just six days later, the controversial news network is suddenly singing a totally different tune.
On Oct. 19, Trump tweeted —
CNN responded to the president's statement with a scathing editorial titled, "Donald Trump just suggested the FBI, Democrats and Russia might all be co-conspirators." In it, CNN's editor-at-large Chris Cillizza dismissed the President of the United States as little more than a conspiracy theorist. He wrote —
"But even by Trump standards, this morning's tweet is somewhat remarkable. He is suggesting that a dossier prepared by a former member of British intelligence has not only been totally discredited … but that it might have been funded by some combination of Russia, the Democratic Party and, wait for it, the FBI!"
Wednesday, of course, the network quietly back peddled.
In a story titled, "Clinton campaign, DNC helped fund dossier research," the network came forward with information that supported Trump's original tweet. They wrote —
"Hillary Clinton's presidential campaign and the Democratic National Committee helped fund research that led to the now-infamous dossier of allegations about President Donald Trump and Russia, a source familiar with the matter told CNN."
The British intelligence agent hired by the DNC to produce the thoroughly-debunked document, Christopher Steele, has connections to the FBI and U.S. intelligence community.
And in April, CNN reported, "The FBI last year used a dossier of allegations of Russian ties to Donald Trump's campaign as part of the justification to win approval to secretly monitor a Trump associate, according to US officials briefed on the investigation."
In other words, mixed-up in all their Orwellian double-think, the facts clearly support Trump.
Incredibly, this complete reversal on CNN's reporting of "facts" came just days after the cable news giant released their controversial "Apple vs. Banana" commercial.
This isn't the first time CNN has targeted the president with false accusations regarding Russia.
In June, three senior reporters at the network were forced to resign after writing a fake story regarding Trump's ties to a Russian investment firm.
So what's the real story on the controversial Trump-Russia dossier? It has more to do with Hillary Clinton than anyone else.
Just don't ask CNN about it… they'll give you a banana and call it an apple.
— Stephen Dietrich is the Managing Editor of The Horn News