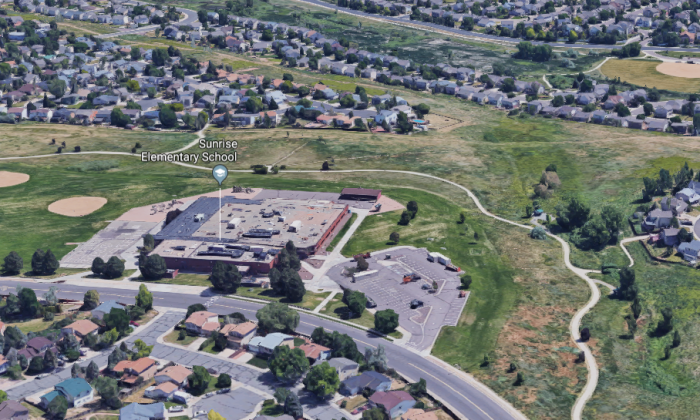 Ashawnty Davis loved basketball and wanted to become a WNBA star. Now, her parents are preparing to lay her to rest.
"She was just a child of joy and she brought joy to everyone," her father Anthony Davis told KDVR.
Ashawnty went to fifth grade at the Sunrise Elementary School in Aurora. All was fine until the girl got involved in her first fight at the school.
"She got into her first ever fight. It was recorded by a student and sent to an app called Musical.ly," Davis said.
Two weeks later, on Nov. 16, Ashawnty came home and hung herself in a closet. She was on life support at Children's Hospital Colorado for nearly two weeks and died on Nov. 29, according to the Washington Post.
Ashwanty was devastated when she found out that a video of her fight was uploaded to Music.ly, an app immensely popular with young children. The app allows users to upload short videos of themselves lip-syncing to popular music, but has long raised worries among parents, Chicago Tribune reported.
"She was devastated when she found out that it had made it to Musical.ly," Davis said.
In the video, Ashawnty is seen fighting another girl as a group of children stand by and record. Ashawnty told her mom that she confronted the girl because she was bullying her.
"I saw my daughter was scared," said Latoshia Harris, Ashawnty's mother, told KDVR.
The girl's parents know it's hard to watch the video, but want more people to see it to raise awareness of bullying and the tragedy it can cause.
"I want other parents to know that it's happening," Harris said. "That was my baby and I love my baby and I just want mothers to listen."
Aurora Police Department is investigating Ashawnty's death as a suicide.
Music.ly is a sensation among elementary school children because it does not require them to enter an age when signing up, according to the Chicago Tribune. Parents have expressed concern about the app because they believe it can cause children to obsess over self-image and puts them in harm's way.
Music.ly has a page specifically for parents which offers advice on keeping a child's online experience safe.
"We learned of this incident through news reports and we are absolutely heartbroken to hear about this," Musical.ly said in a statement. "Our hearts are with the Davis family in this unimaginably painful time."
Ashawnty's school district also released a statement.
"This is a heartbreaking loss for the school community," the Cherry Creek School District wrote, according to KDVR. "We were made aware of that video when a media outlet approached us with it. We took immediate action in response, turning the video over to police and addressing the matter with students."
The number of middle school girls harming themselves has nearly tripled since 2005, a trend that emerged with increasing popularity and access to smartphones, Washington Post reported. The soaring popularity of smartphones also coincided with a rise in suicide for people aged 10-24.
According to Jean Twenge, a psychology professor at San Diego State University, teens who spend five or more hours online per day were 71 percent more likely to report at least one suicide risk factor compared to teens that spend one hour or less online per day, according to an editorial in the Washington Post.