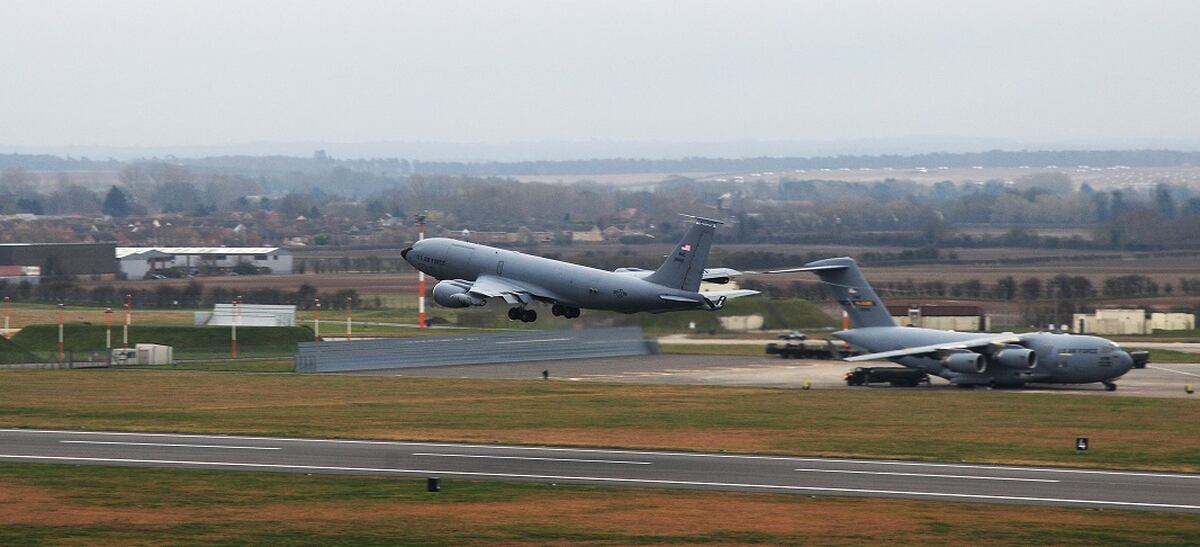 A lockdown at RAF Mildenhall, a Royal Air Force base near Suffolk, England, that is used by U.S. troops, has been lifted after a security incident.
Air Force spokeswoman Capt. Hope Cronin said the single suspect has been apprehended and the security incident is contained.
The Suffolk police department said on its official Twitter feed that U.S. troops opened fire, and the suspect was detained with cuts and bruises. No one else was injured, Suffolk police said.
Police have responded to reports of a disturbance at RAF Mildenhall in #Suffolk and a man has been detained with cu… twitter.com/i/web/status/9…—
Suffolk Police (@SuffolkPolice) December 18, 2017
Suffolk police said officers are not looking for anyone else in addition to the arrested suspect, and that there is not believed to be a wider threat to the public, or occupants of the base.
The BBC reported that the suspect allegedly tried to drive through a checkpoint at the base, and is now in the custody of Suffolk police. The Air Force could not immediately confirm that the suspect tried to drive through the checkpoint.
The Pentagon said in an email that the base locked down at about 1 p.m. local time, and that emergency personnel were responding to the situation.
RAF Mildenhall is the home of the 352nd Special Operations Wing, which has more than 1,000 Air Force personnel and aircraft such as the MC-130J Commando II and the CV-22B Osprey.
The 100th Air Refueling Wing, which conducts air refueling and combat support operations throughout Europe and Africa, is also based at Mildenhall. Its two squadrons operate 15 KC-135 Stratotanker aircraft.