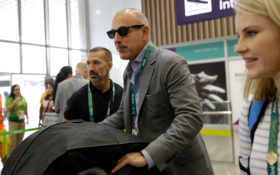 Horn News
Former NBC News star Matt Lauer, who was fired by the network for inappropriate sexual behavior in last 2017, just got very bad news.
Wednesday morning, another former NBC News star has planned an appearance on "CBS This Morning" — and she's reportedly planning to destroy whatever is left of Lauer's reputation while live on-air.
Ann Curry, a former co-host of NBC's "Today" morning franchise, was reportedly fired from the network at Lauer's insistence six years ago.
Lauer was unceremoniously fired from the network after being numerous, credible rumors of his sexual impropriety at the workplace caught up with him.
"Curry's emotional on-air goodbye in 2012 became an infamous sore spot for the prestigious 'Today' franchise, especially when Lauer sought to kiss her on the cheek on air, and Curry cringed away," Fox News reported, calling her return a chance to "exact revenge."
CBS has promised Curry will address her former colleague's disgraceful departure —
"Women never forgave Matt for what he did to Ann five years ago. We're now realizing that he was dragging down 'Today's' ratings ever since," a TV executive told Fox News in December.
Whisper these 3 words to reverse aging [sponsored]
"He wasn't key to their ratings. He was actually actively hurting their ratings."
— The Horn editorial team