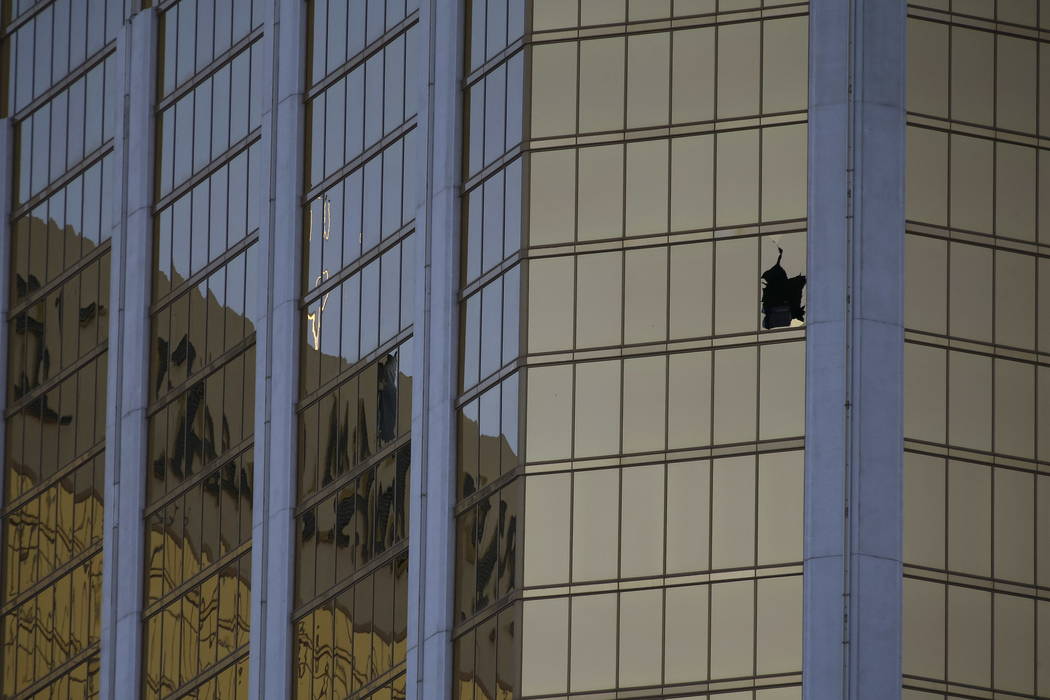 Source: David Ferrara and Blake Apgar – Las Vegas Review-Journal 
A judge on Tuesday unsealed nearly 300 pages of search warrant records, including one document that publicly identified for the first time an additional "person of interest" in the Oct. 1 massacre on the Las Vegas Strip.
"Until the investigation can rule otherwise, Marilou Danley and Douglas Haig have become persons of interest who may have conspired with Stephen Paddock to commit Murder with a Deadly Weapon," according to the Metropolitan Police Department document, which was prepared in October.
Danley was Paddock's girlfriend and initially was named as a person of interest in the investigation. Haig, whose name had not been previously released, could not be reached for immediate comment Tuesday.
When contacted by phone Tuesday about the newly released name, Clark County Sheriff Joe Lombardo said only, "If you've got it, publish it." He said he could not comment on a federal case.
An FBI spokeswoman said she could not immediately comment Tuesday.
During a Jan. 20 update on the shooting investigation, Lombardo noted that the FBI has an open investigation into an unnamed person of interest, though he repeatedly said Stephen Paddock was the only shooter.
Lombardo also said he did not anticipate Danley facing any criminal charges.
"I know and believe there was only one suspect who killed 58 people and injured hundreds more," Lombardo said. "All the evidence recovered in this case supports that theory. There was one shooter in the 1 October massacre. There was only one person responsible, and that was Stephen Paddock."
Paddock's brother Eric Paddock said he does not know Haig.
"I never heard of the guy," said Paddock, who lives in Orlando, Florida.
The Las Vegas Review-Journal, along with other media outlets, sought the ruling from District Judge Elissa Cadish, who unsealed the records related to the Route 91 Harvest festival shooting.
"The court correctly recognized the presumption of public access to records, even when a mass tragedy occurs," Review-Journal attorney Maggie McLetchie said.
Authorities in Las Vegas have said that while Stephen Paddock acted alone in killing 58 people at the music festival before killing himself in his Mandalay Bay suite, possible criminal charges are still being investigated.
Lombardo has said he expects a final report on the shooting to be released before the end of 2018.
This is a developing story. Check back for updates.
Contact David Ferrara at dferrara@reviewjournal.com or 702-380-1039. Follow @randompoker on Twitter. Contact Blake Apgar at bapgar@reviewjournal.com or 702-387-5298. Follow @blakeapgar on Twitter. Review-Journal staff writer Jeff German contributed to this report.