"He's now president for life," Trump said of China's Xi Jinping. "Maybe we'll give that a shot some day."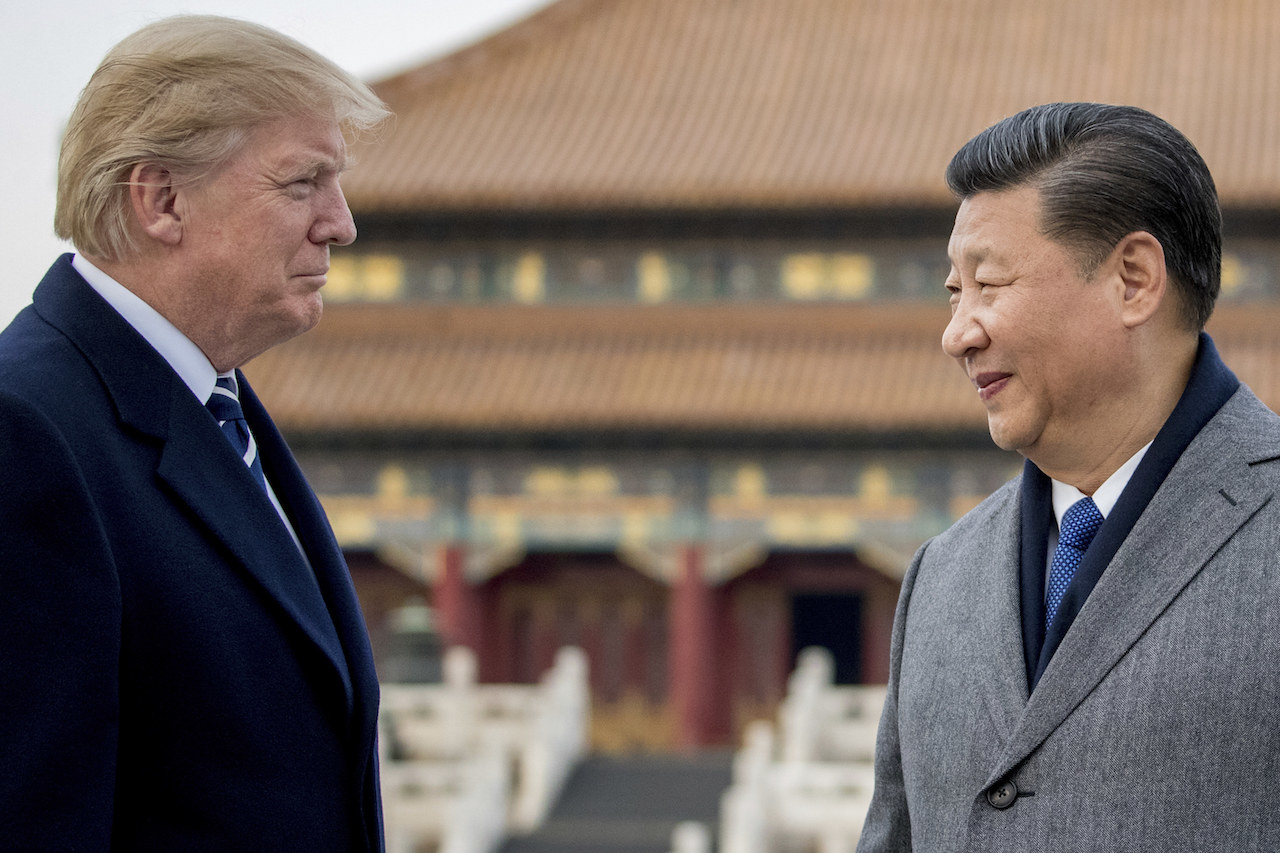 President Donald Trump joked during a fundraiser Saturday about Chinese President Xi Jinping's political move to end term limits in China, telling a room full of supporters that maybe the United States could also try having a "president for life."
"He's now president for life. President for life. And he's great," Trump said, eliciting laughter from a crowd at his Mar-a-Lago club, according to a recording obtained by CNN. "And look, he was able to do that."
"I think it's great," Trump added. "Maybe we'll give that a shot some day."
CNN obtained a recording of the president's remarks, which took place at a luncheon that was not attended by members of the press.
In the recording, Trump appears to be making an obvious joke about what has been widely seen as a power grab by Xi to remain in his position as president of China. In the audio, supporters could be heard laughing as Trump suggested overturning the US's two-term limit for presidents.
The White House did not return requests for comment from BuzzFeed News.
Even as a joke, the comments seemed to make light of what has been seen as Xi's consolidation of power in China.
In political rallies filled with thousands of his supporters, Trump has often lambasted China for their lack of action on North Korea and for what he has described as an unfair economic relationship between Beijing and the US. On Saturday, however, Trump appeared to take a much more amicable tone with China and its leader.
"Don't forget, China is great," Trump is heard saying in the recording. Praising Xi as a "great gentleman," Trump added that the Chinese president is "the most powerful person in 100 years, you know, personally in 100 years in China and he treated us tremendously well when we went there."
Trump and Xi met on multiple occasions during Trump's first year in office, including a trip Trump made to China and a weekend Xi and his wife spent at Mar-a-Lago in April.
The announcement regarding the end of presidential term limits in China came last Sunday, when the country's Communist Party revealed it would make the amendment to its constitution. Xi is nearing the end of his first term as president.
So far, the White House has not appeared to express any concern about China's move. White House Press Secretary Sarah Sanders told reporters Monday that the decision was "for China to make about what's best for their country."