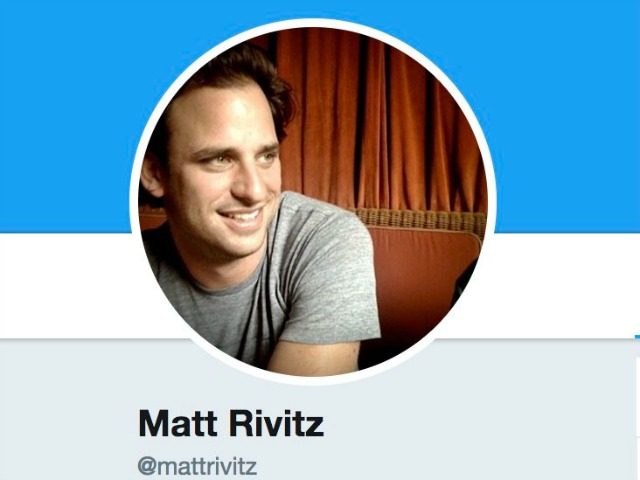 A Monday report revealed Matt Rivitz, a San Francisco-based ad executive, as the founder of Sleeping Giants, the anonymous leftist group that organizes social media mobs in an effort to silence conservative voices.
According to the Daily Caller News Foundation's (DCNF) Peter Hasson, Rivitz's identity as the until-now anonymous founder is confirmed by clues left in Rivitz's media interviews and social media posts by people in his "social and professional circles."
Rivitz himself long ago deleted his Twitter and Facebook accounts, as well as his professional websites.
The group's modus operandi is consistent throughout its campaigns: use social media in cooperation with other well-funded left-wing groups like Media Matters for America and Think Progress to urge their followers to contact advertisers en masse – expressing their outrage that companies dare advertise with conservatives – until the companies relent and pull their ads. Equally consistent is their goal in organizing these social media mobs: pressure corporate America to blacklist conservative audiences.
Sleeping Giants' first crusade was to drive Breitbart News from the web, starting in 2016. Despite being unable to do so, the group has branched out into threatening the advertisers of other leading voices on the right like Fox News's Sean Hannity and Bill O'Reilly. Sleeping Giants also sought to bring pressure on CEOs to drop out of President Donald Trump's consultative councils. More recently, the group joined with teenage anti-gun rights campaigner David Hogg to try to push conservative icon Laura Ingraham off the FM airwaves and cable news.
Rivitz, throughout the time he has been organizing boycotts against advertisers, worked in the ad industry. According to his AdForum and AdAge profiles, Rivitz has done copywriting work with Goodby Silverstein & Partners, a major San Francisco ad firm, and Wieden + Kennedy, a Portland-based advertising powerhouse, although he does not appear to be employed at either agency at the moment.
The DCNF reports that Rivitz's wife, Blythe Lang, was also an enthusiastic supporter of Sleeping Giants' work, her Facebook "likes" of the group's early work being one of the breadcrumbs leading to Rivitz.
Responding to his unmasking Monday, Rivitz used the Sleeping Giants Twitter account, which is verified by Twitter, to insist he is "super proud" of his work and that he only sought anonymity for more than a year and a half because he wanted "to stay anonymous to keep this about the mission rather than the individuals involved:"
Hey everyone. It's Matt Rivitz. Founder of Sleeping Giants here.

Last night, @peterjhasson from @dailycaller deci… twitter.com/i/web/status/1…—
Sleeping Giants (@slpng_giants) July 17, 2018