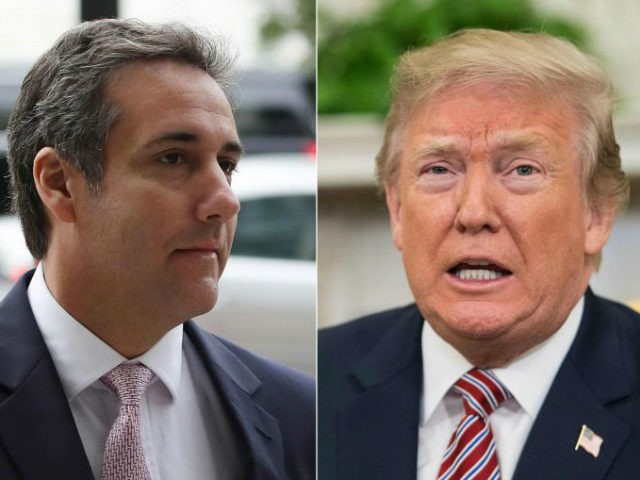 President Donald Trump reacted to news that his lawyer, Michael Cohen, was in possession of a recording of him discussing a possible payment to former Playboy model Karen McDougal.
"The good news is that your favorite President did nothing wrong!" Trump wrote on Twitter, calling it "inconceivable" that his lawyer would tape a conversation with him.
As the New York Times reported, Trump said in the recording that if a payment to McDougal were made, it should be with a check, but there is no evidence a payment was made.
Law enforcement seized Cohen's recordings after raiding his office.
"Inconceivable that the government would break into a lawyer's office (early in the morning) – almost unheard of," Trump wrote. "Even more inconceivable that a lawyer would tape a client – totally unheard of & perhaps illegal."
Currently, prosecutors are sifting through the information held by Cohen, battling over which documents are protected by attorney/client privileges: