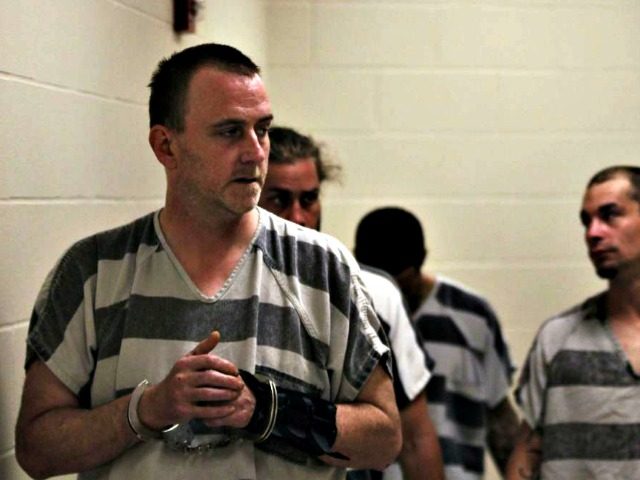 Police in South Dakota arrested a self-proclaimed member of the violent leftist group Antifa who had a "concerning" cache of firearms, bomb-making materials, and an Antifa manifesto in his possession.
Police in Sioux Falls, South Dakota, originally arrested Mark Christopher Einerwold, 43, on July 17 on charges of burglary, but upon serving a warrant at his home, officers discovered "concerning" evidence that he may have been planning something bigger, KELO reported.
In his Blaine Avenue home, investigators discovered bomb-making materials along with illegal firearms and accessories. The materials included ammonium nitrate and aluminum powder, a sawed-off shotgun, and a homemade rifle silencer, police said.
Minnehaha County Sheriff Capt. Jason Gearman noted that the chemicals were "identified as ammonium nitrate and aluminum powder mixed together, which that compound, there is no legal purpose for it. It is an explosive."
Police said that Einerwold has an "extreme hatred for police, fire, and government." Capt. Gearman added that they feel they stopped the suspect from some greater incident. "It's safe to say we stopped something from happening. We don't know what that is," Gearman said.
Einerwold was also found in possession of a rambling anti-government Antifa manifesto, and a jacket with the word Antifa emblazoned across it.
Antifa is a radical left-wing anarchist group that engages in violent means to protest what it claims are "fascist" political ideas.
Einerwold is in jail on the original burglary charges and is being held on a $200,000 cash-only bond, but authorities are expected to heap more charges upon him next week. He has been afforded a court-appointed attorney.