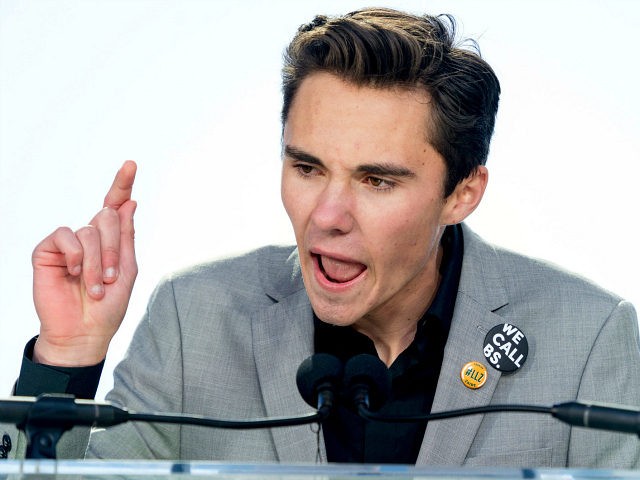 Gun control advocate David Hogg unleashed a tweetstorm Sunday over the #WalkAway movement and the untold number of Americans that are walking away from the Democrats as part of it.
David Hogg's first tweet on the subject, sent at 11:30 am, said:
His second tweet, sent at 11:46 am, took a turn toward gun control by stressing opposition to the NRA. It said:
The problem for Hogg and all those who think like him is that gun control is not an important topic for the vast majority of American adults, and adults are the Americans who vote.
Gallup's July survey shows that gun control dropped from being important to 13 percent of American adults in March to being important to two percent of American adults in July.
On the other hand, the NRA had approximately five million members when Donald Trump was elected in November 2016. They have approximately six million members now.
AWR Hawkins is an award-winning Second Amendment columnist for Breitbart News, the host of the Breitbart podcast Bullets with AWR Hawkins, and the writer/curator of Down Range with AWR Hawkins, a weekly newsletter focused on all things Second Amendment, also for Breitbart News. He is the political analyst for Armed American Radio. Follow him on Twitter: @AWRHawkins. Reach him directly at awrhawkins@breitbart.com. Sign up to get Down Range at breitbart.com/downrange.