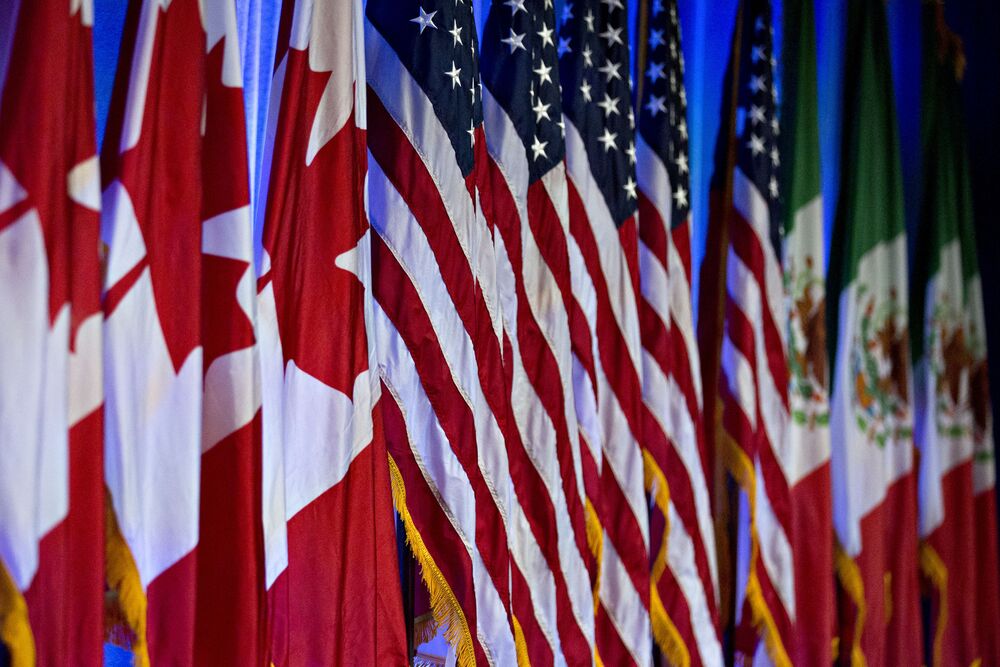 By Jenny Leonard, Josh Wingrove, and Jennifer Jacobs
The U.S. and Canada have agreed on a trade deal that would save the North American Free Trade Agreement as a trilateral bloc, according to three people familiar with the matter.
President Donald Trump has approved the developments and the expectation is that an agreement will be announced on Sunday night, according to the people, who spoke on the condition of anonymity. U.S. Trade Representative Robert Lighthizer and Canadian officials are working on the final touches.
U.S. and Canadian negotiators have been negotiating around the clock this weekend to make a Sunday midnight deadline that would allow the countries to sign the deal as the final act before Mexico's outgoing President Enrique Pena Nieto leaves office at the end of November.
Reaching a pact with Canada allows the 24-year-old pact to remain trilateral and for the U.S. to check another box for its legislative process in the lead up to a congressional vote.
Trump has said he wants to rename the deal the U.S.-Mexico-Canada agreement.