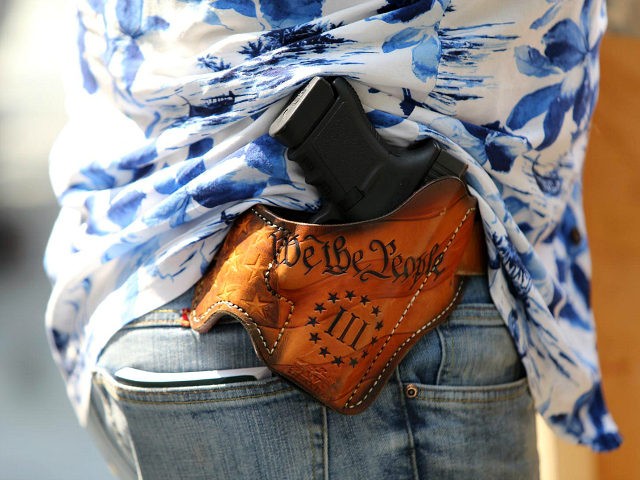 On Friday, the NRA posted a message for gun controllers in Congress and elsewhere saying, "We the People will never give up our guns."
The tweet from the NRA comes as Democrats double down on gun control as a central message for the fast-approaching midterms.
They posted the message:
The tweet coincides with Democrat Phil Bredesen (TN) running for Senate on a gun control platform in Tennessee and Democrat Beto O'Rourke running on a gun control platform against Sen. Ted Cruz (R-TX) in Texas. Gun control legislation sponsor Kyrsten Sinema (D) is vying for a Senate seat against pro-gun Martha McSally (R) in Arizona.
Moreover, Sens. Claire McCaskill (D-MO), Joe Donnelly (D-IN), Joe Manchin (D-WV), Bill Nelson (D-FL), and Jon Tester (D-Mont.) are all running for re-election with recent gun control support as part of their political history. Some of these Sens., like Nelson, for instance, are for bans on entire categories of firearms.
The NRA's message to these Democrats and their surrogates in Hollywood and the establishment media is clear: "We the People will never give up our firearms."