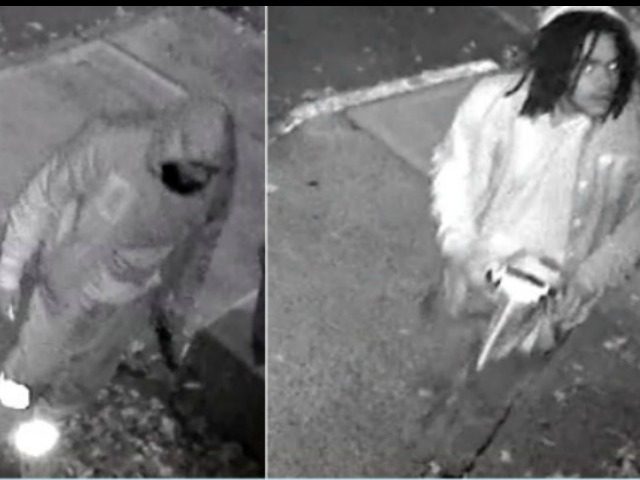 The New York Daily News reports the NYPD wants to talk to two people in connection to the discovery of anti-Semitic writings in Brooklyn Heights this week.
On Saturday evening, authorities released photos of two men they say may have been present at the scene when the incident occurred.
On Wednesday shortly after 9:00 a.m. EST, several swastikas were found scribbled on a black garage door on Garden Place. Sandy Maltzman, a senior producer for CNBC, shared a photo of the vandalism to social media, tweeting: "Today was the day I woke up to swastikas on my beautiful block in Brooklyn Heights. Praying they're gone before all our children flood the street to celebrate Halloween tonight."
In what is believed to be a separate incident, police are investigating antisemitic graffiti found inside Union Temple, a Prospect Heights synagogue in Brooklyn, causing the cancelation of a Friday event organized by Broad City star Ilana Glazer. The suspect, James Polite, is formerly a "Democratic activist" and "City Hall intern who worked on anti-hate crime issues," according to The Daily Caller News Foundation.