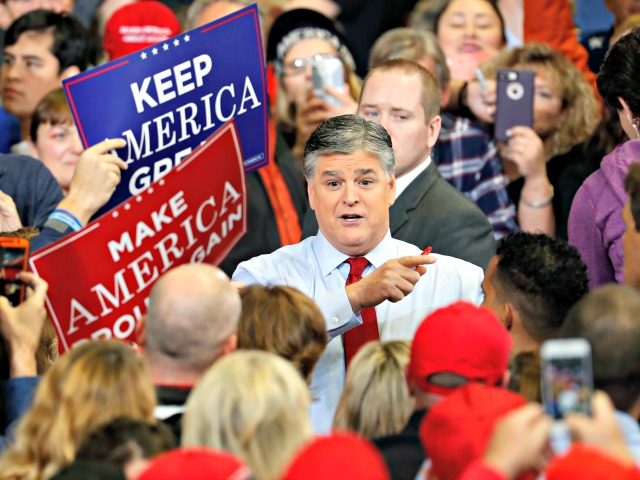 Fox News opinion host Sean Hannity aggressively challenged the rest of the media on Monday, after President Donald Trump invited him on stage at his final campaign rally for the midterm elections.
"By the way, all those people in the back are fake news," Hannity said immediately after taking the stage.
Earlier Monday, media reporters signaled disdain for Hannity after the Trump campaign said that he would join the final midterm campaign rally.
Hannity clarified that he was only attending the rally to do an interview.
But Trump invited Hannity on stage anyway, and the famous Fox News host obliged.
Hannity recapped his show monologue, pointing out the historic success of Trump's first two years as President of the United States.
"Promises made, promises kept," Hannity said, pointing out the economic success of Trump's presidency.
Trump clarified that not all of the media in the back of the room were fake news.
"We don't mean at all to insult … you do have, honestly, I do see some fine people back there, but you have some that aren't so fine," he said.