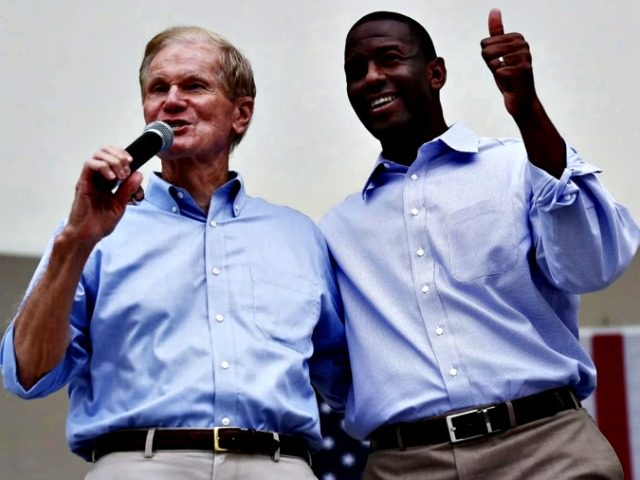 Lawyers for both Florida Democratic candidates Andrew Gillum and Bill Nelson fought on Friday night to allow non-United States citizens' votes to be included in the 2018 midterm election results.
A transcript of a Palm Beach County Canvassing Board proceeding shows that the candidates' lawyers objected to the rejection of votes cast by non-citizens, as first reported by The Daily Caller.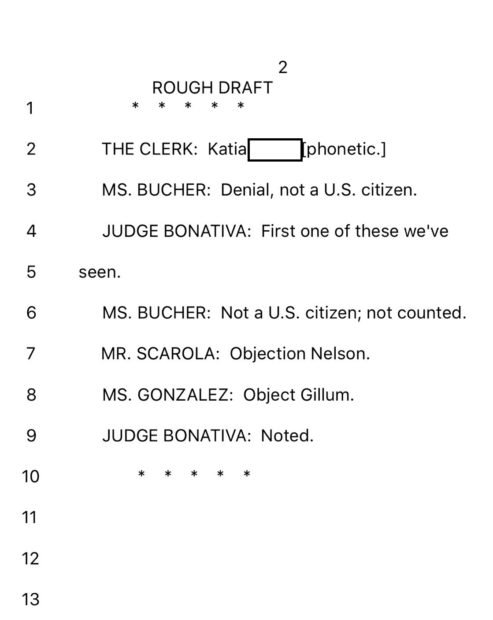 Source: Palm Beach County transcript
The Chairman of the Palm Beach Republican Party, Michael Barnett, said that the county's canvassing board deemed a vote invalid after discovering it had been cast by a non-citizen, according to The Daily Caller.
Barnett added that the democrat candidates' lawyers objected to disallowing the illegal vote.
Both Gillum and Nelson were reported to have conceded to their opponents after Tuesday's election. Despite conceding, however, it appears that both Democrat candidates have been put 'back into play,' as President Donald Trump stated on Friday.
One of Nelson's lawyers, Marc Elias, is also a Clinton campaign lawyer who worked for the Democratic National Committee and has ties to the infamous "dossier" regarding President Trump and Russia.