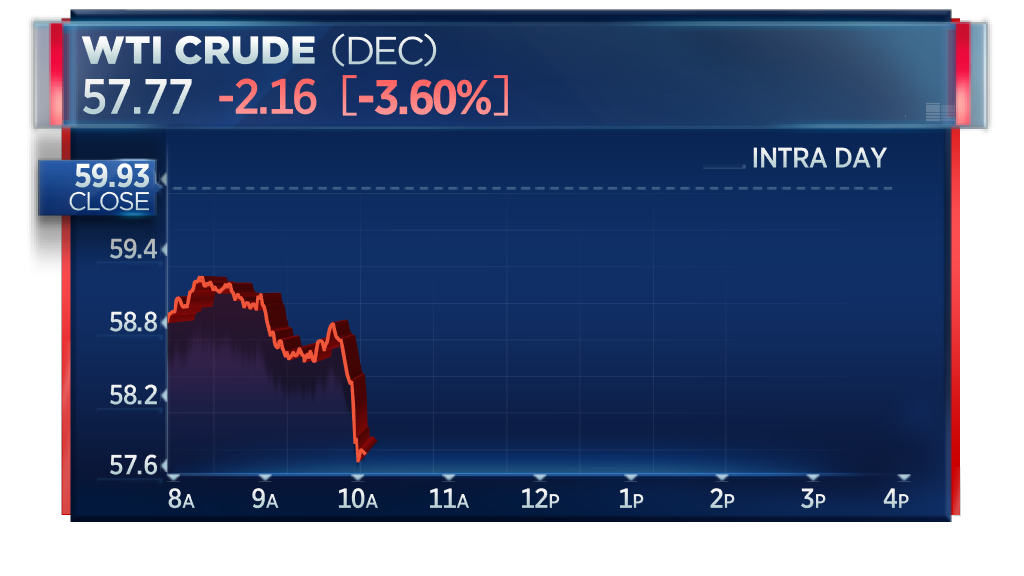 Nwo Report
Oil prices fell sharply on Tuesday, deepening a rout that has plunged the energy complex into a bear market as growing supply is poised to swamp demand next year.
The latest drop came after U.S. President Donald Trump urged OPEC and Saudi Arabia to maintain their current policy of gradually increasing output. OPEC and its oil market allies are mulling a fresh round of production cuts following a collapse in oil prices over the last six weeks.
U.S. light crude fell $2.15, or 3.7 percent, to $57.78, hitting its lowest level since December 2017. Tuesday's decline extended U.S. crude's record losing streak into a 12th consecutive session.
Brent dropped $2.40 a barrel, or 3.4 percent, to $67.72 by 10:08 a.m. ET (1508 GMT). The international benchmark for oil prices hit a fresh low going back to April.