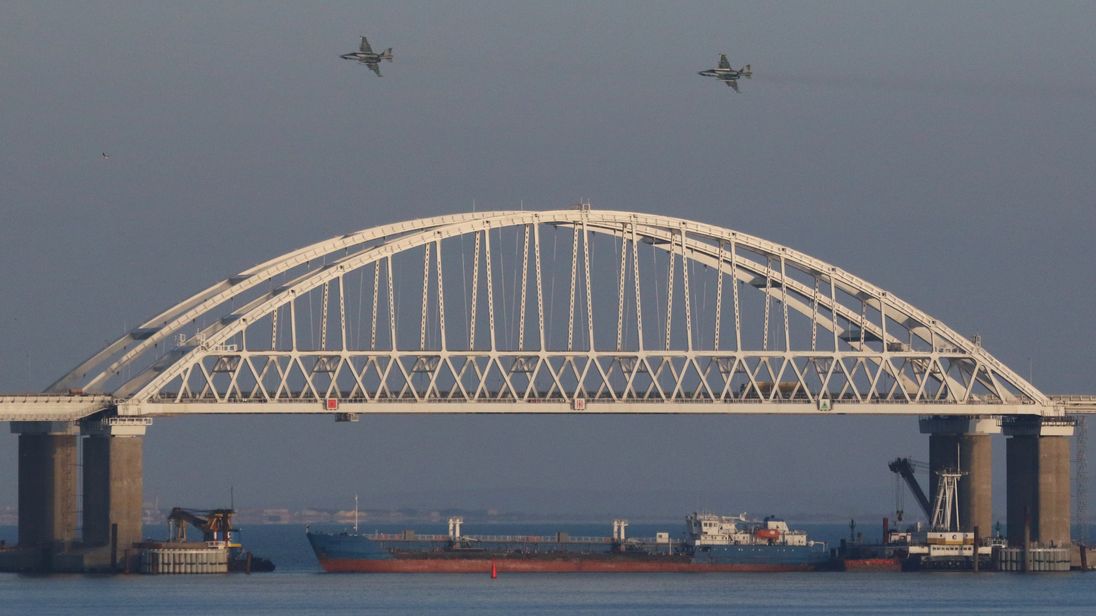 The Ukrainian president calls an emergency session of his war cabinet after at least two sailors are injured in the strikes.
Ukraine says Russia has opened fire on its ships in the Black Sea and captured three vessels.
Two sailors have been wounded after two artillery boats were hit in the strikes, the Ukrainian navy said.
Ukrainian President Petro Poroshenko has called an emergency session of his war cabinet after a day of rising tensions off the coast of Crimea.
A statement from Ukraine's ambassador to the UK said Russian special forces had captured three ships in an "act of aggression".
"According to the Ukrainian navy, Russia opened fire at small-sized 'Berdiansk' and 'Nikopol' armoured artillery boats," the statement said.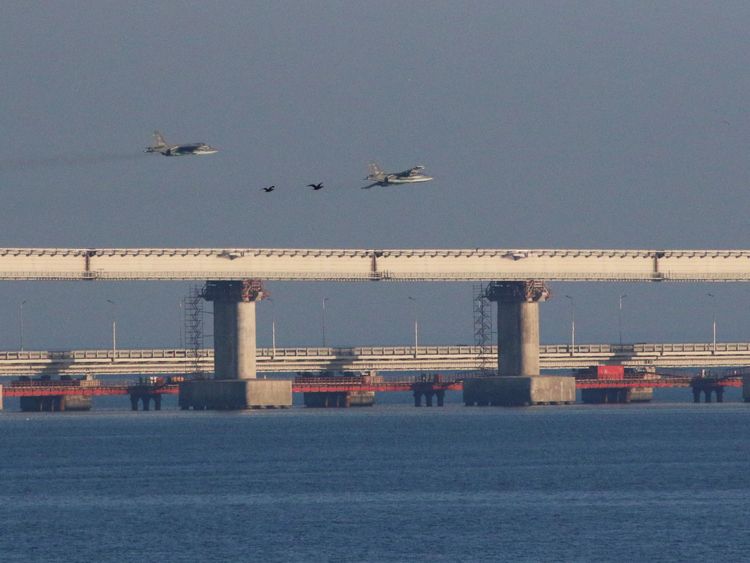 "The 'Yany Kapu' tugboat also lost ability to move following the Russian assault.
"Two Ukrainian crew members have been wounded. Russian special forces have captured all three Ukrainian ships."
Ukrainian foreign ministry spokeswoman Mariana Betsa said: "Today's dangerous events in the Azov Sea testify that a new front of Russian aggression is open.
"Ukraine is calling now for an emergency meeting of the United Nations Security Council."
In response, Russia's Federal Security Service (FSB) said it had "irrefutable evidence that Kiev prepared and orchestrated provocations… in the Black Sea".
"These materials will soon be made public," the FSB said.
Earlier on Sunday, Ukraine accused a Russian coastguard vessel, named the Don, of ramming one of its tugboats, damaging its engine, hull and side railing.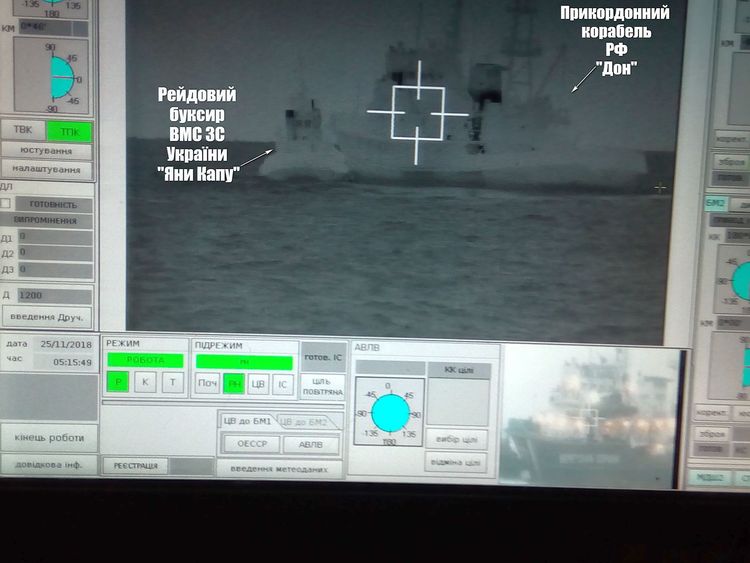 The incident allegedly took place as three Ukrainian navy boats – including two small warships – headed for the port of Mariupol in the Sea of Azov, an area of heightened tensions between the countries.
Russia – which claims the waters off Crimea after annexing the peninsula in 2014 – accused Ukraine of illegally entering the area and deliberately provoking a conflict.
It placed a huge cargo ship beneath the Russian-controlled Kerch Strait Bridge to block Ukrainian boats from access to the sea.
"Their goal is clear – to create a conflict situation in the region," Russia's FSB said in a statement.
But the Ukrainian navy said Russia had been informed in advance about the planned journey.
"Russian coastguard vessels… carried out openly aggressive actions against Ukrainian navy ships," its statement said.