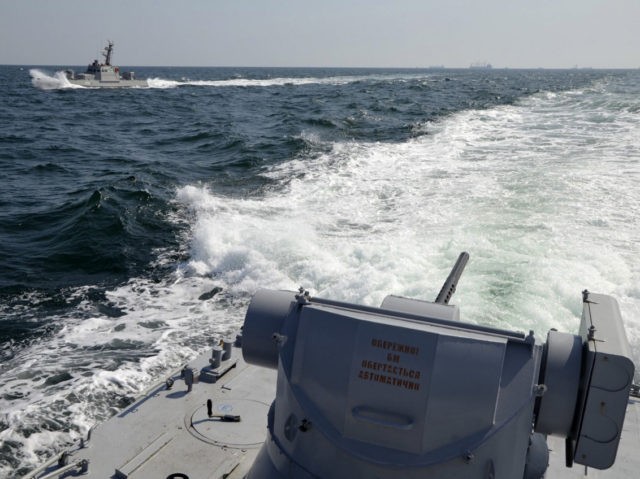 The Ukrainian president will ask his parliament to consider enacting martial law after three Ukrainian navy ships were fired upon and captured in the Black Sea on Sunday.
The incident followed a day of high tension and took place near the Crimean Peninsula, a site of historic tensions between the two countries. Russia has blamed Ukraine for starting the clash, which saw ships ramming each other, shots fired, and boardings launched.
Two crewmen of the Ukranian navy are understood to be injured and two gunboats and a tugboat are in the hands of the Russian secret service, known as the FSB, who accuse the ships of violating Russian territorial waters. A 2003 treaty declares the water a shared space between Russia and Ukraine.
Russia claimed to have "irrefutable evidence that Kiev prepared and orchestrated provocations … in the Black Sea. These materials will soon be made public" on Monday.