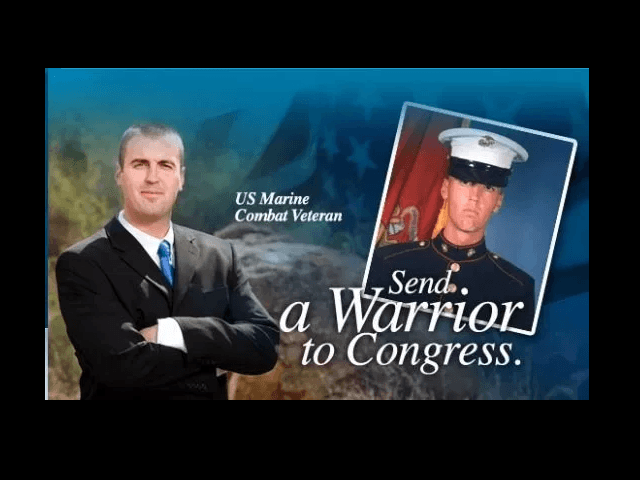 Twitter banned Jesse Kelly, a radio host, media personality, and former Republican congressional candidate earlier today, for reasons that are currently unknown.
Jesse Kelly served in the U.S. Marine Corps from 2000 to 2004, and saw combat during Operation Iraqi Freedom. Following his service in the Marines, Kelly contested multiple congressional races in Arizona.
Kelly was the Republican nominee in Arizona's 8th district in 2010, where he came within a single percentage point of beating incumbent Democrat Gabrielle Giffords. After withdrawing from a brief attempt to secure the Republican nomination for Arizona's 2nd congressional district in 2012, Kelly successfully sought the Republican nomination for the special election in Arizona's 8th district in the same year, although he ultimately lost that election to Democrat Ron Barber.
It's unknown if Kelly will run for office again, but if he does he'll have to do so without a Twitter account — a major disadvantage for a politician in the digital era.
Kelly currently hosts The Jesse Kelly Show on iHeart Radio. He frequently appears as a guest on Fox News and other cable networks. Coincidentally, his most recent appearance on Tucker Carlson's show was about internet censorship, which Kelly now appears to be a victim of.
Kelly's suspension sparked outrage on Twitter, where the marine corps veteran had a large following. Multiple conservative and populist figures spoke out against his ban from the platform. Some populists also criticized establishment conservative "conservabros" who previously defended big tech's ban of Alex Jones now speaking out against Kelly's suspension.