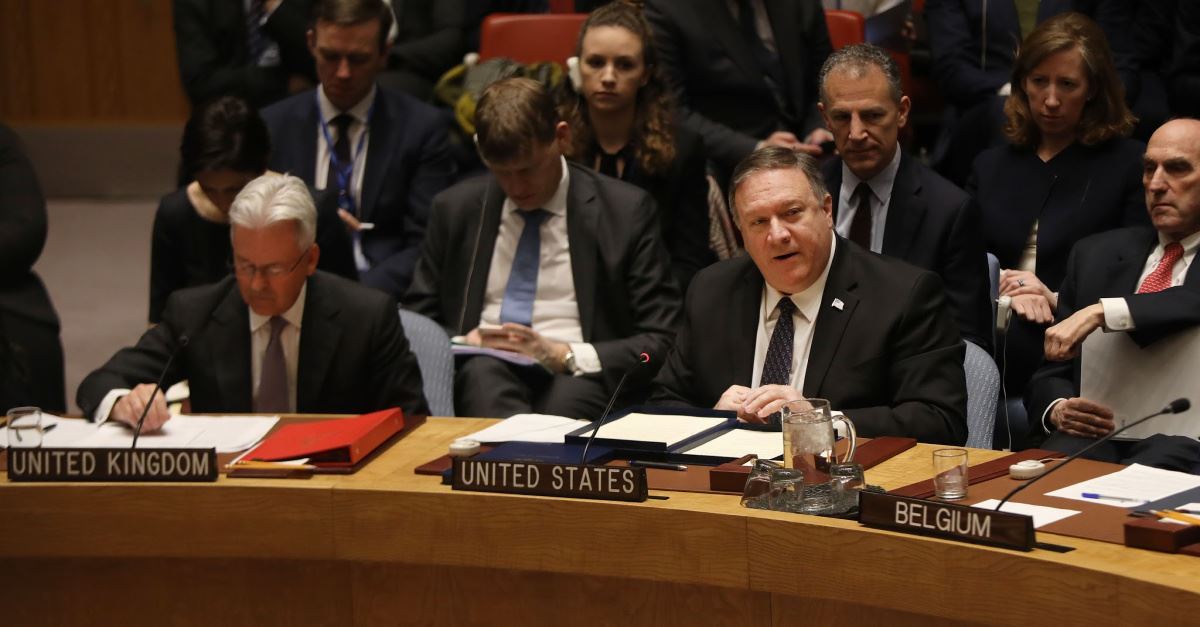 Source: Amanda Casanova | ChristianHeadlines Contributing Writer |
The United Nations Security Council met Wednesday in an emergency meeting to discuss and to condemn the U.S. for recently recognizing Israel's sovereignty in Golan.
According to CBN News, Syria's mission to the U.N. called President Donald Trump's decision a "flagrant violation of the relevant Security Council's resolutions."
Fourteen states at the meeting condemned the U.S. decision.
In 1967, Israel took Golan Heights from Syria. It was annexed in 1981, but soon after the U.N. Security Council voted, saying in a resolution that Israel's claim of sovereignty over the area was "null and void and without international legal effect."
Then last week, President Trump declared that the area was under Israel's sovereignty.
Russia also criticized the decision Wednesday evening.
"If anybody feels any temptation to follow this poor example, we would urge them to refrain from this aggressive revision of international law," Russia's deputy ambassador Vladimir Safronkov said.
South Africa's U.N. Ambassador Jerry Matjila said, "this unilateral action does nothing to assist in finding a long-term peaceful solution to the conflict in the Middle East."
Israel's ambassador to the United Nations Danny Danon, however, said the U.S. was right in its decision.
"It's been a month since the #UN discussed Assad's war crimes against the #Syrian people. Yet, it took less than 24 hours for the #UNSC to call a meeting on #US recognizing Israel's sovereignty over the Golan Heights. Syria's war can end, Israeli sovereignty will remain forever!" Danon tweeted.
"No nation in the world would give up strategic land to its most dangerous enemy. Without the Golan Heights, #Israel will find Iranian soldiers on the tip of the Sea of Galilee. We will never let that happen! #UNSC," he added.