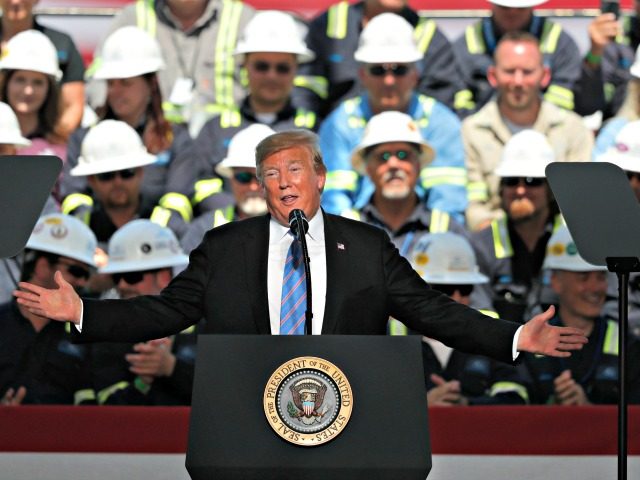 Source:
Charlie Spiering
President Donald Trump celebrated the economic success of the energy boom taking place under his administration on Tuesday, mocking Democrats for endorsing the "Green New Deal" that would endanger energy jobs.
The president delivered a speech at a newly constructed natural gas export facility in Hackberry, Louisiana.
Trump criticized Democrats for supporting the Green New Deal proposal that would hurt energy production in the United States and kill jobs.
"They want to put you out, they want to stop coal, they want to stop oil, they want to stop nuclear, they want to stop practically anything," Trump said.
He mocked environmentalist Democrats for hating every kind of power but windmills, which he ridiculed as bird killing machines.
"You want to see a bird cemetery? Go under a windmill sometime," Trump said. "You know in California you go to jail for five years if you kill a bald eagle. You go under a windmill you see them all over the place, not a good situation.