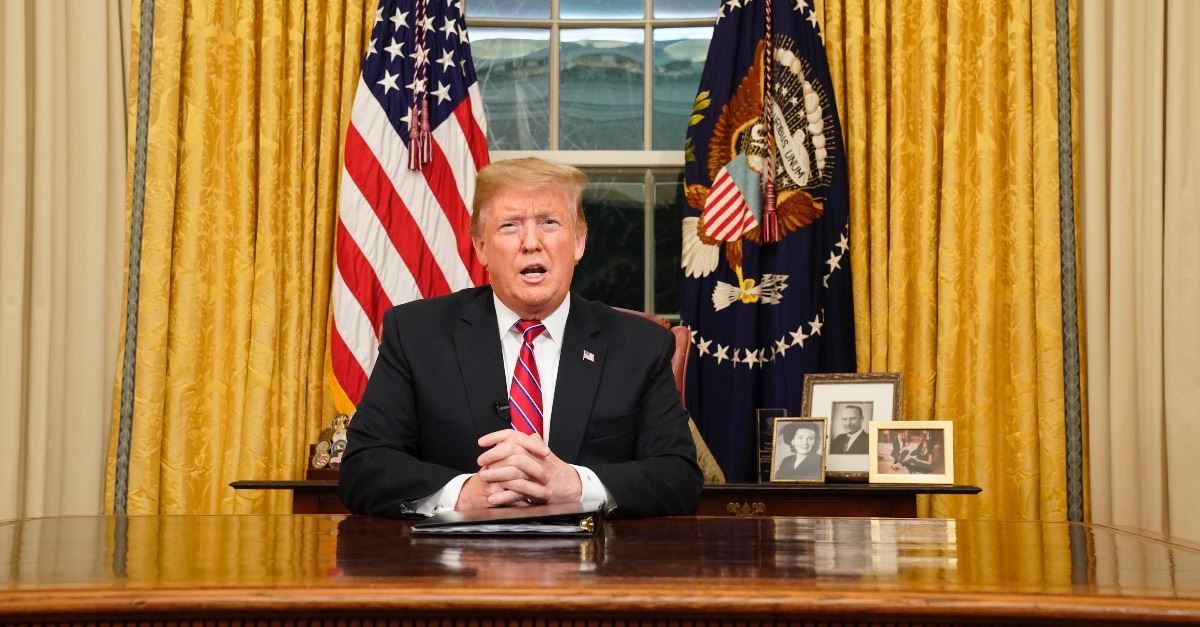 Source: Michael Foust | ChristianHeadlines.com Contributor
President Trump distanced himself Sunday from Alabama's new law banning abortion, saying he prefers exceptions be made for rape, incest and the life of the mother.
He also said his pro-life views mirror those of Ronald Reagan.
Alabama Republican Gov. Kay Ivey signed into law Wednesday the Human Life Protection Act, which prohibits abortion except when it is needed to avoid a "serious health risk" to the mother.
"As most people know, and for those who would like to know, I am strongly Pro-Life, with the three exceptions – Rape, Incest and protecting the Life of the mother – the same position taken by Ronald Reagan," Trump wrote on Twitter.
"We have come very far in the last two years with 105 wonderful new Federal Judges (many more to come), two great new Supreme Court Justices, the Mexico City Policy, and a whole new & positive attitude about the Right to Life," Trump added.