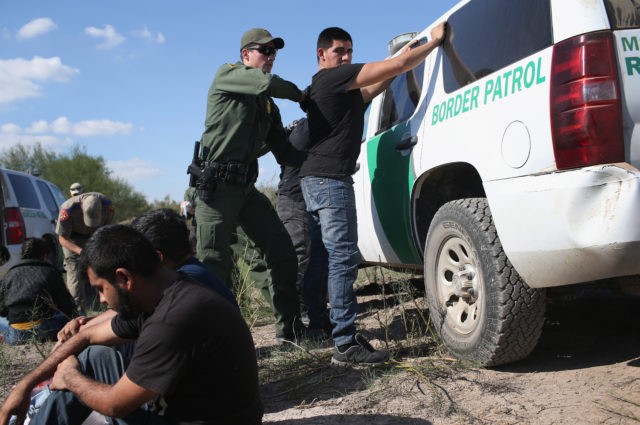 Source: Neil Munro
President Donald Trump's deputies are threatening a veto of the Democrats' latest amnesty gambit for DACA illegals, partly because it will encourage even more migrants to travel into the United States.
"H.R. 6 would incentivize and reward illegal immigration while ignoring and undermining key Administration immigration objectives and policy priorities, such as protecting our communities and defending our borders … If H.R. 6 were presented to the President in its current form, his advisors would recommend that he veto the bill," says June 3 statement to the House.
The veto is influential, partly because few legislators want to back unpopular amnesty, especially if it cannot pass.
Democrats may stage a vote for the amnesty on Tuesday, amid cheers from many business groups who are eager for more imported cheap workers, taxpayer-aided consumers, and price-b00sting renters.