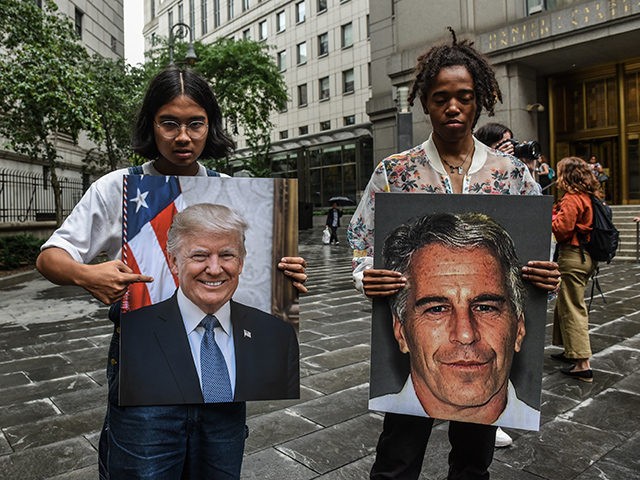 Source: Joshua Caplan
The establishment media is attempting to link President Donald Trump to Jeffrey Epstein without any evidence connecting him to the underage sex trafficking case against the billionaire hedge fund manager.
Immediately following a Daily Beast report revealing Epstein's Saturday day arrest, a handful of news figures and outlets posted social media posts and stories painting a picture that the wealthy investor's arrest was bad news for President Trump — with one editor even going as far to suggest he could be directly implicated in the case.
Tim O'Brien, a Trump biographer and Bloomberg Opinion executive editor, kicked off speculation by tweeting a years-old quote of then-real estate tycoon Trump about Epstein from a New York magazine profile on the billionaire.