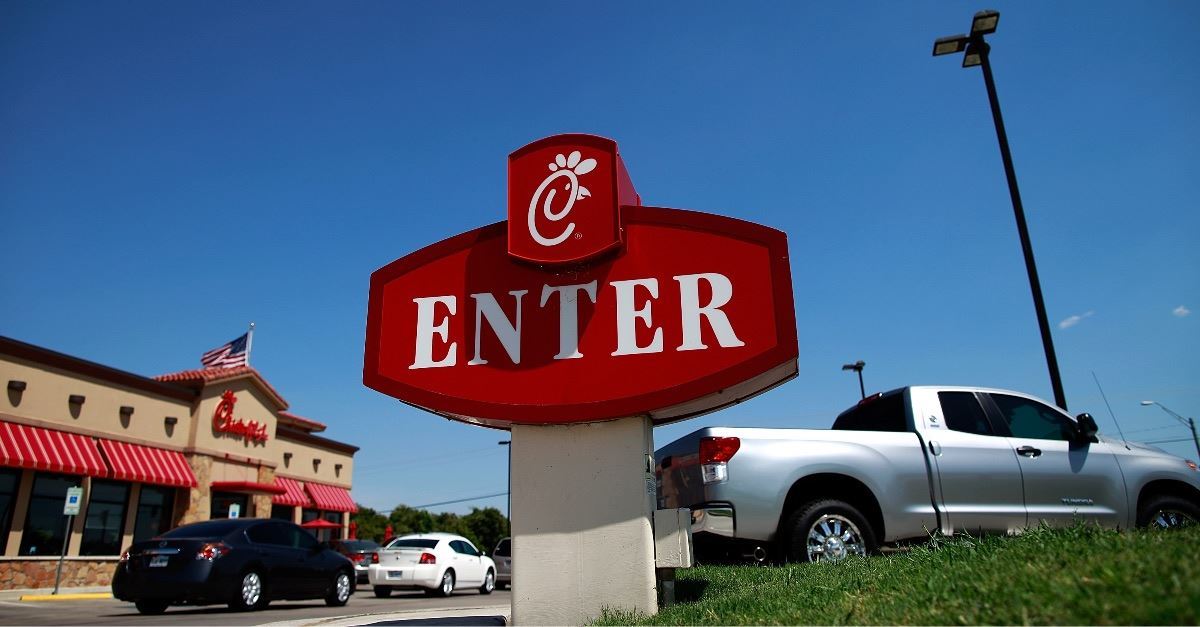 Source: Michael Foust | ChristianHeadlines.com Contributor
The average Chick-fil-A restaurant generates more than double the revenue of the average McDonald's restaurant, according to a new Goldman Sachs analysis that also predicted Chick-fil-A has an even brighter future.
Chick-fil-A does this despite being closed Sundays.
"Our brand survey shows that Chick-fil-A has had the most brand momentum across [fast-food restaurants] – supporting the most increase in total revenue (in dollar terms) in the US," the analysis said.
Business Insider was the first to report the new data, which showed Chick-fil-A franchises generate double the average revenue of a McDonald's restaurant. Goldman Sachs cited Technomic data.
The Goldman Sachs analysis also said the company has experienced a "rapid rise."
"Steer clear from those in the fray of Chick-fil-A," it said. "Our 2,000-consumer brand survey suggests they will continue to take share and grow."
Earlier this year, Chick-fil-A became the third-largest fast-food chain in the United States, according to data cited by the Nation's Restaurant News. Its $10.46 billion in total sales in 2018 trailed only No. 1 McDonald's ($38.52 billion) and No. 2 Starbucks ($20.49 billion).
The company's official corporate purpose is "to glorify God by being a faithful steward of all that is entrusted to us and to have a positive influence on all who come into contact with Chick-fil-A." It closes its restaurants on Sundays to give employees an opportunity to worship at a church if they choose.
In 2012, Chick-fil-A CEO Dan Cathy said malls always allowed Chick-fil-A restaurants to be tenants, even though the mall's policy required stores to be open seven days.
"We've always put in our lease that we will be closed on Sundays," Cathy told the Biblical Recorder. "We've had a track record that we were generating more business in six days than the other tenants were generating in seven [days].
"While developers had no identity whatsoever with our corporate purpose to 'glorify God and be a faithful steward of all that is entrusted to us and have a positive influence on all that come in contact with Chick-fil-A,' they did identify with the rent checks that we wrote to the mall, that were based on our sales.
"So, they would make an exception for Chick-fil-A when they wouldn't make an exception for anybody else, simply because they knew we would pay them more in rent than any other tenant would that was open even seven days a week."