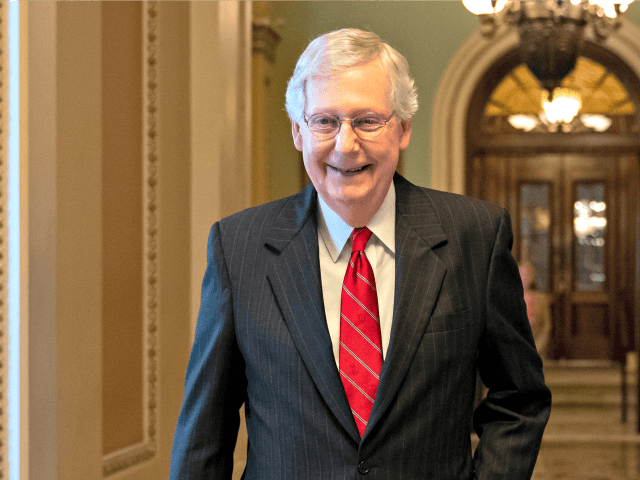 Source: Sean Moran
Twitter announced Friday that it unlocked Senate Majority Leader Mitch McConnell's (R-KY) campaign account after many Republican groups threatened to stop advertising on the social media platform.
Twitter locked McConnell's campaign account @Team_Mitch Wednesday after the account posted footage of a protester threatening the Senate Majority Leader at his house in Kentucky. The social media company said that the footage featured violent threats, which reportedly violates their social media content policy.
Many Republican groups, such as the Republican National Committee (RNC), the Donald Trump campaign, the National Republican Campaign Committee (NRCC), and the National Senate Republican Committee (NRSC) boycotted Twitter, saying that they will no longer purchase ads on the online platform.
The Twitter communications team said Friday that they will unlock McConnell's campaign account, claiming that they have reviewed this case more closely. The social media platform said that the video featuring leftists making violent threats will feature a "sensitive media" tag.
In response to the news, McConnell's campaign said, "Victory!!!"
McConnell's campaign added, "Thank you to EVERYONE for helping #FreeMitch."