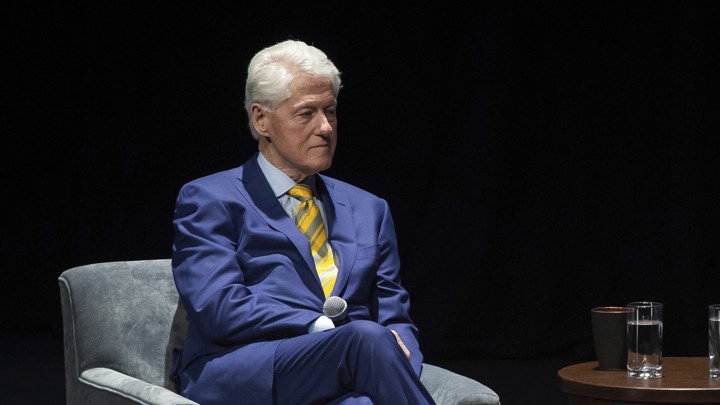 Source: Todd S. Purdum
In the summer of 1996, as he prepared to turn 50—and win a second term in the White House—Bill Clinton took to musing aloud that he now had "more yesterdays than tomorrows." If that sentiment seemed maudlin for a man still in the prime of life, it was rooted in fact: The men in Clinton's family died young—his birth father at 28, his stepfather at 59.
Today, Clinton turns 73, having exceeded Psalm 90's allotted three-score years and 10, and having survived impeachment, open-heart surgery, and more than enough personal and political scrapes to exhaust nine lives, much less one. Unless he lives to 150, the 42nd president really does have more yesterdays than tomorrows. But what should have been these golden years are turning out to be leaden.