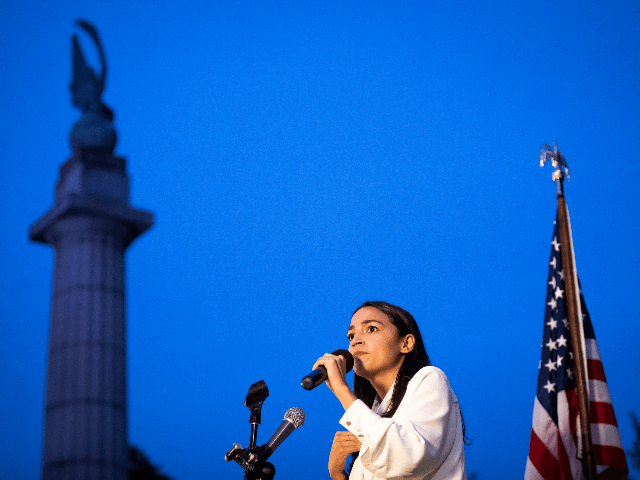 Source: Mike Smith
Rep. Alexandria Ocasio-Cortez (D-NY) openly mocked the Electoral College, and as a consequence, Middle America's voice, in an Instagram video posted Monday.
The freshman lawmaker posted a sarcastic video to social media, offering commentary as she drove by empty fields in an effort to delegitimize the importance of the Electoral College and, as a consequence, the Americans it gives a voice to.
"Alright everyone it's been a minute. We're coming to you live from the Electoral College," she said, with the video panning to empty plainlands.
"Many votes here, as you can see. Very efficient way to choose leadership of the country. I mean, I can't think of any other way. Can you?" she sarcastically asked.
Ocasio-Cortez followed up, writing, "To all the Republicans getting big mad bc the electoral college is, in fact, a scam:" followed by an article from the Intelligencer titled "Here's Every Defense of the Electoral College – and Why They're All Wrong."  She took shots at the Founding Fathers and argued that the U.S. "still" denies millions of Americans the right to vote, citing Puerto Ricans and "many folks released from prisons."
She also claimed that the Electoral College has a "racial injustice breakdown":
The Electoral College has a racial injustice breakdown. Due to severe racial disparities in certain states, the electoral college effectively weighs white voters over voters of color, as opposed to a "one person, one vote" system where all our votes are counted equally.