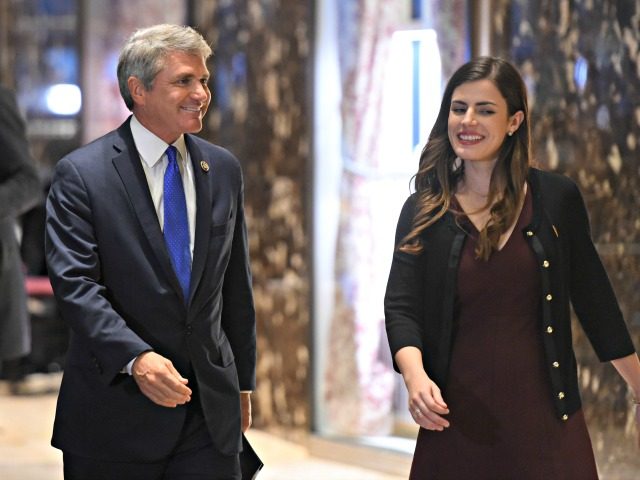 Source: Matthew Boyle
Terminated alleged West Wing leaker Madeleine Westerhout reportedly trashed the president's two daughters Ivanka and Tiffany Trump to reporters during an off-the-record dinner, Politico reported on Friday.
Politico's Daniel Lippman revealed the contents of the leak that led to her termination, which the New York Times first reported on Thursday evening, in a Friday afternoon report. Lippman wrote:
Madeleine Westerhout, who left her White House job suddenly on Thursday as President Trump's personal assistant, was fired after bragging to reporters that she had a better relationship with Trump than his own daughters, Ivanka and Tiffany Trump, and that the president did not like being in pictures with Tiffany because he perceived her as overweigh. Given Westerhout's sensitive role as a confidante to the president, the few details the White House shared about her abrupt firing had Washington's political-media class in a quiet frenzy on Thursday night and Friday.