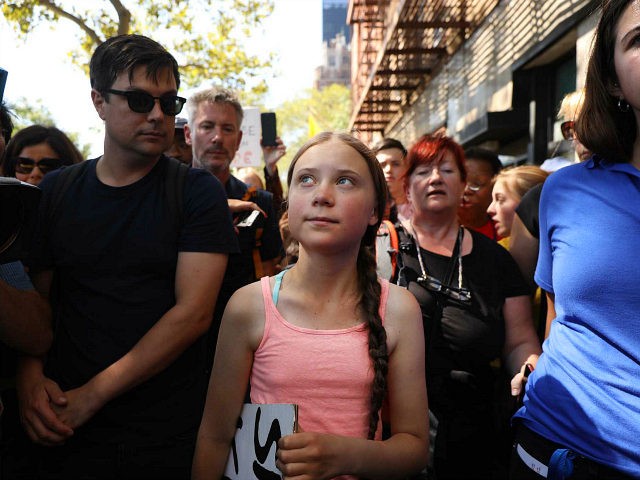 Source: Penny Starr
Greta Thunberg, the green teen from Sweden who has become the poster child for climate change after starting a school strike movement a year ago, has been attending protests since she arrived from Europe on a racing yacht last week.
The activism of Greta Thunberg — including refusing to fly on a plane — has gained international attention from both those who agree with her climate agenda that calls for giving up fossil fuels and meat and those who see her as a pawn in the hands of much older climate zealots whose politics are distinctly as far left as their climate plans.
And because she is just 16 years old, the debate takes on a different twist: Adult climate change deniers are bullying a kid who just wants to save the planet.
Andrew Mitrovica, a climate change believer who lives in Canada, penned a column in Al Jazeera calling those who question Thunberg's mission "scientifically illiterate bullies."
In his commentary, titled "Who is Afraid of Greta Thunberg?" Mitrovica, who teaches college at Sheridan College, praises her as "prophetic" and attacks those who disagree:
In words and deeds, Thunberg is the embodiment of philosopher Howard Zinn's admonition: "We don't have to engage in grand, heroic actions to participate in the process of change. Small acts, when multiplied by millions of people, can quietly become a power no government can suppress, a power that can transform the world."

Of course, the marauding swarm of vitriolic right-wing climate-change deniers see Thunberg – not how the prophetic Zinn envisioned her – but as a tiny, pretentious zealot who threatens the existing order. Their order. Their comforts. Their traditional "way of life."