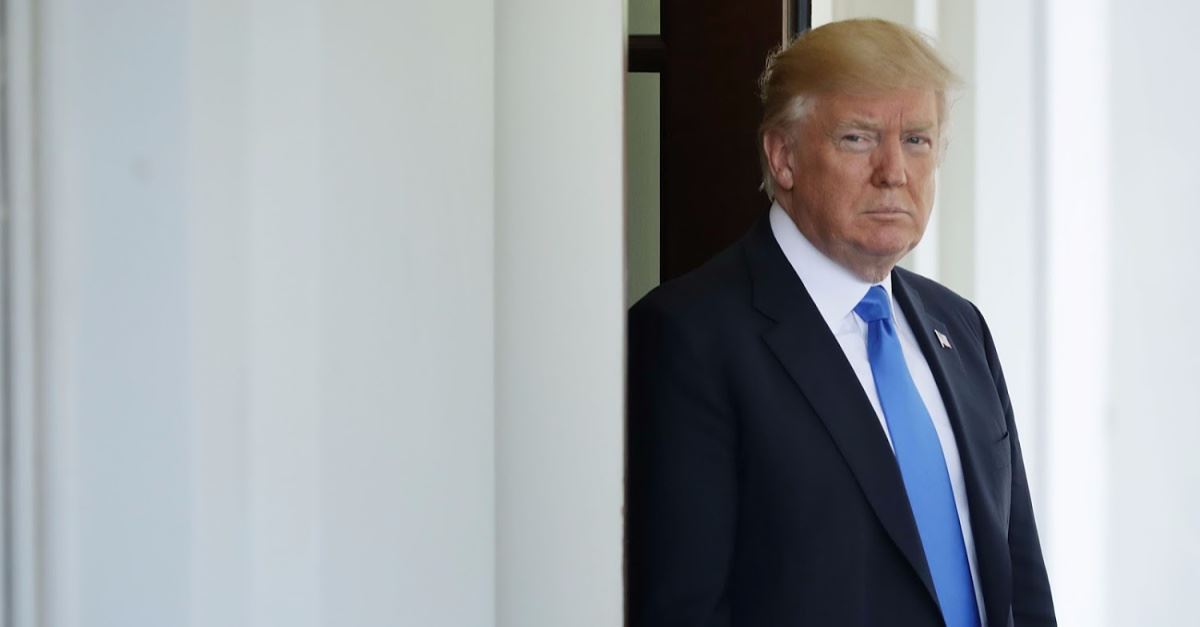 Source: Mikaela Mathews | ChristianHeadlines.com Contributor |

In a press conference on Friday, President Donald Trump told the nation he believes a revival is coming because of his struggle with the media and Democrats.
"I got a call the other night from pastors, the biggest pastors, evangelical Christians. They said that they have never seen our religion or any religion so electrified," Trump said, according to the Christian Post. "They say they have never seen anything like it. Churches are joining. Hundreds of thousands of people. And you know that's to a large extent because of you and your partners, the Democrats."
Pastor Robert Jeffress of First Baptist Dallas agrees with the President.
"Look, I don't pretend to speak for all evangelicals, but this week, I have been traveling the country and I've literally spoken to thousands and thousands of evangelical Christians," he said to Fox News. "I have never seen them more angry over any issue than this attempt to illegitimately remove this president from office, overturn the 2016 election and negate the votes of millions of evangelicals in the process."
"And I'm gonna say this, and it may cost me some book sales but I'm gonna say it anyway. Thank God we have a president like Donald J. Trump who understands that [the left is trying to destroy America]," Jeffress continued at the National Quartet convention in Tennessee. "I don't like seeing my friend under attack like he is under right now, but I don't like the prospect of what's going to happen in America if we allow the left to seize control of this country again. And I believe one the great ironies of history is gonna be this. When the historians look back. They are gonna say with great surprise that it was a secular, billionaire, real estate tycoon from New York City who became the most pro-life, pro-religious liberty and pro-Israel president in history. Now that's what I believe."
But not all evangelical leaders agree with Trump.
Collin Huber, senior editor of Fathom Magazine, tweeted:
"'In the world you will have tribulation. But take heart; I have overcome the world.' John 16:33 A gospel fueled by fear is no gospel at all, friends. Christ is our hope in this life—not the preferential treatment of a person in power."
And president of the Ethics and Religious Liberty Commission of the SBC Russell Moore was and remains a strong critic of Trump, CNN reports.
Earlier this month, House Speaker Nancy Pelosi announced a formal impeachment inquiry against the President for allegedly pressuring Ukrainian President Volodymyr Zelensky to investigate Democratic presidential candidate Joe Biden and his son over potential "personal gain."
Rev. Franklin Graham, a strong and vocal Trump supporter, has advised Trump to keep the Biden investigation alive.
"It's probably worth looking into to see what Vice President Biden [did] at the time, what kind of promises he made to help his son with the Ukrainians," Graham said.
"One thing I appreciate about President Trump," he continued. "He's not a politician. And that's why he gets in trouble all the time."