Warns of Deep State assassination plot
Source: Infowars.com
Infowars host Alex Jones rode into a Dallas, Texas, Trump rally in an armored vehicle Thursday, using a bullhorn to shout warnings of a Deep State coup attempt against President Trump.
Jones rides at 9:06 in the above video.
"The deep state is openly trying to engage in a political fake witch hunt coup!" Jones shouted outside the American Airlines Center.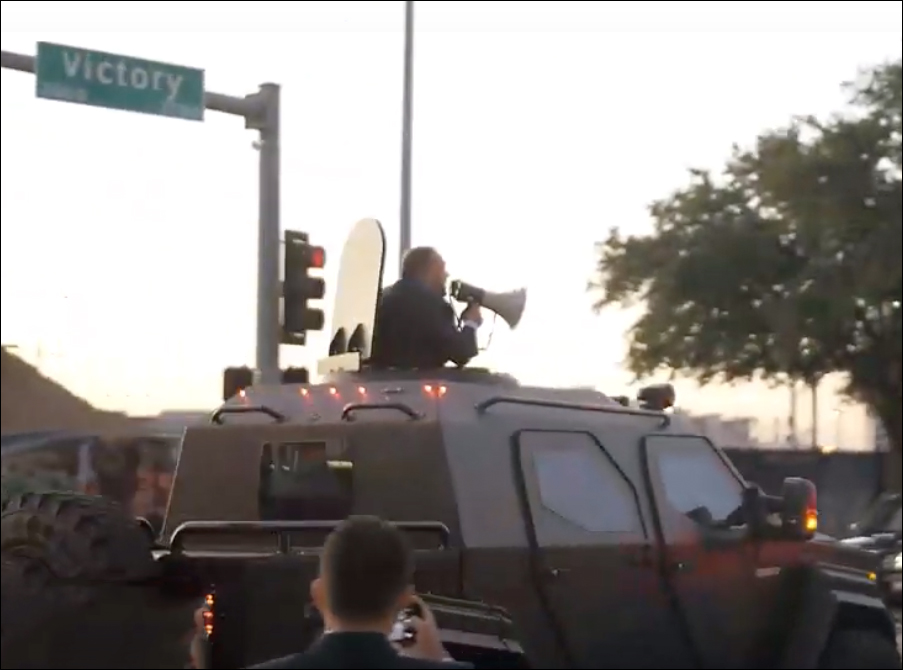 "We are here telling the globalists: 'You are not going to assassinate our president!'"