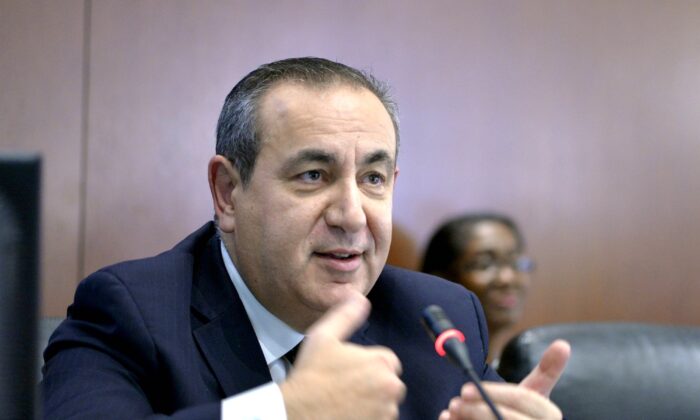 Source: JEFF CARLSON
John Durham, the U.S. Attorney for Connecticut tasked with investigating the origins of the FBI's probe into the Trump campaign, has obtained two cell phones belonging to Maltese professor Joseph Mifsud.
Mifsud, who disappeared from public view shortly after his name was outed in the media in 2017, has been cited as having played a key role in events that led the FBI to investigate the Trump campaign. The news of the cell phones was first made known in an Oct. 15, 2019, filing by Sidney Powell, the attorney for Trump's former national security adviser, Lt. Gen. Michael Flynn. In the motion, she requested that the U.S. Government be ordered to "produce evidence that has only recently come into its possession."
The evidence being requested were two Blackberry phones—including all data and metadata—that had been "used by Mr. Joseph Mifsud."
Powell noted that the information on the phones is "material, exculpatory, and relevant to the defense of Mr. Flynn" and claimed that "OCONUS LURES" and "agents of western intelligence" were tasked against Flynn "as early as 2014."
The term OCONUS lures, shorthand for spies "Outside the Continental United States," was featured in a Dec. 28, 2015 text from FBI agent Peter Strzok, the lead FBI agent on the Trump investigation, to FBI lawyer Lisa Page, asking, "You get all our oconus lures approved?"
Powell later disclosed to the Washington Times that it was Justice Department (DOJ) investigator John Durham who obtained the two phones.