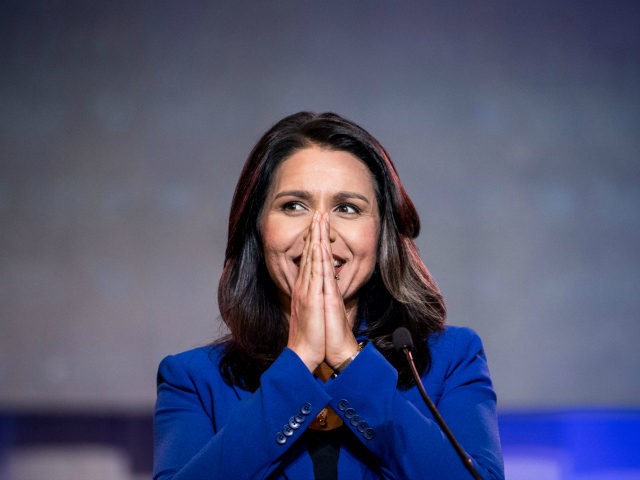 Source: Breitbart News 
2020 White House candidate Rep. Tulsi Gabbard (D-HI) announced late Thursday evening that she will not seek re-election to Congress next year.
"I'm fully committed to my offer to serve you, the people of Hawaii & America, as your President & Commander-in-Chief. So I will not be seeking reelection to Congress in 2020. I humbly ask for your support for my candidacy for President of the United States," Gabbard wrote on Twitter.