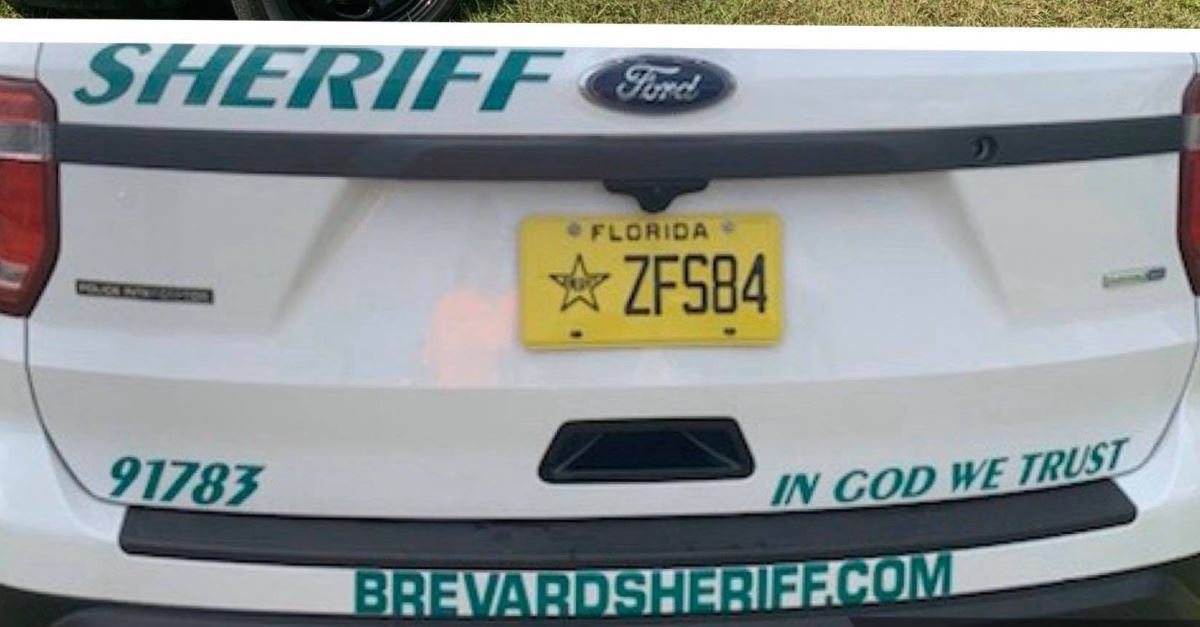 Source: Michael Foust | ChristianHeadlines.com Contributor |
A Florida county's placement of "In God We Trust" decals on patrol cars is an "inappropriate" inclusion of religion in the public square, an atheist group says.
The Brevard County Sheriff's Office said on its Facebook page over the weekend that its new vehicles in the coming months and years would include a "patriot theme," with an American flag on the side and the phrase "In God We Trust" on the back. The latter is the national motto.
"To us there is no greater honor than to live in the greatest country in the world and serve as a law enforcement officer in Brevard County where our citizens love us, trust us and protect us just as much as we love, trust and protect them," the Facebook post said.
But the Freedom From Religion Foundation – a coalition of atheists, agnostics and skeptics – is urging the sheriff's office to abandon the plan and to remove the stickers.
"Spending taxpayer time placing religious messages on patrol cars is beyond the scope of secular government," Annie Laurie Gaylor, co-president of the group, wrote in a letter to Sheriff Wayne Ivey. "Further, in a time when citizens nationwide are increasingly distrustful of law enforcement officers' actions, it is frightening and politically dubious for the local police department to announce to citizens that officers rely on the judgment of a deity rather than on the judgment of the law."