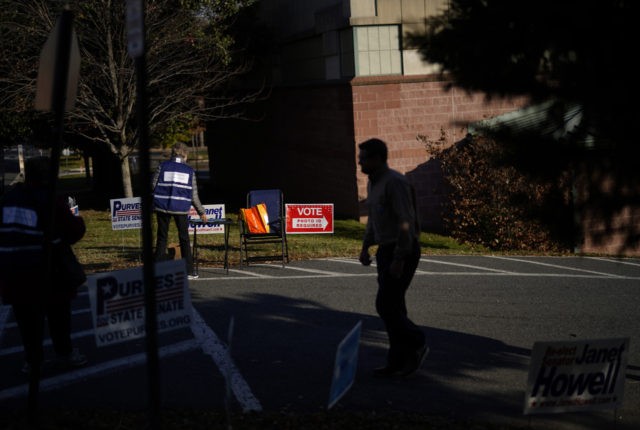 Source: Breitbart News
Democrats swept into the majority in the Virginia state legislature, in both the House of Delegates and the State Senate, taking majorities in both in Tuesday's elections.
Republicans had held one-seat majorities in both chambers until Tuesday, when Democrats in the Tuesday elections flipped a number of competitive seats from GOP to Democrat control.
In the State Senate, Democrats now have at least 21 seats, while Republicans have at least 18 seats, and the GOP leads in one final yet-to-be-called race. In the House of Delegates, Democrats won 53 seats and Republicans won 43 seats. Democrats lead one yet-to-be-called delegate race, and Republicans lead two such races.
Democrats already have control of the governor's mansion, the lieutenant governor's office, and attorney general's office–these three offices were not on the ballot in 2019 and won't be again until 2021–but Tuesday's sweep into majorities in both chambers of the legislature marks the first time since 1993 Democrats have consolidated complete control in Richmond.