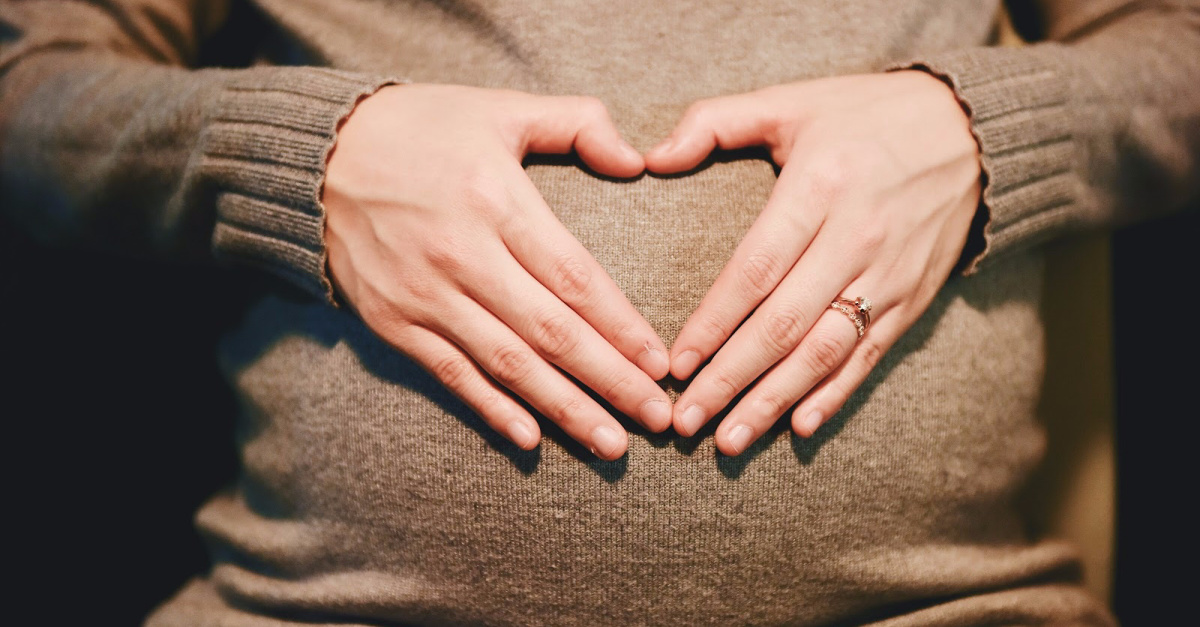 Source: Michael Foust | ChristianHeadlines.com Contributor 
The United States passed an infamous milestone within the past year with its 61 millionth abortion since Roe v. Wade, according to a new analysis.
The report by National Right to Life used yearly data from the pro-choice Guttmacher Institute, which contacts abortion clinics directly and is considered the gold standard for abortion clinic data.
The total number of abortions since the 1973 Roe v. Wade decision now stands at 61,628,584, according to the analysis, which was released Jan. 10.
The 61.6 million abortions represent the "consequences of Roe v. Wade," according to the report.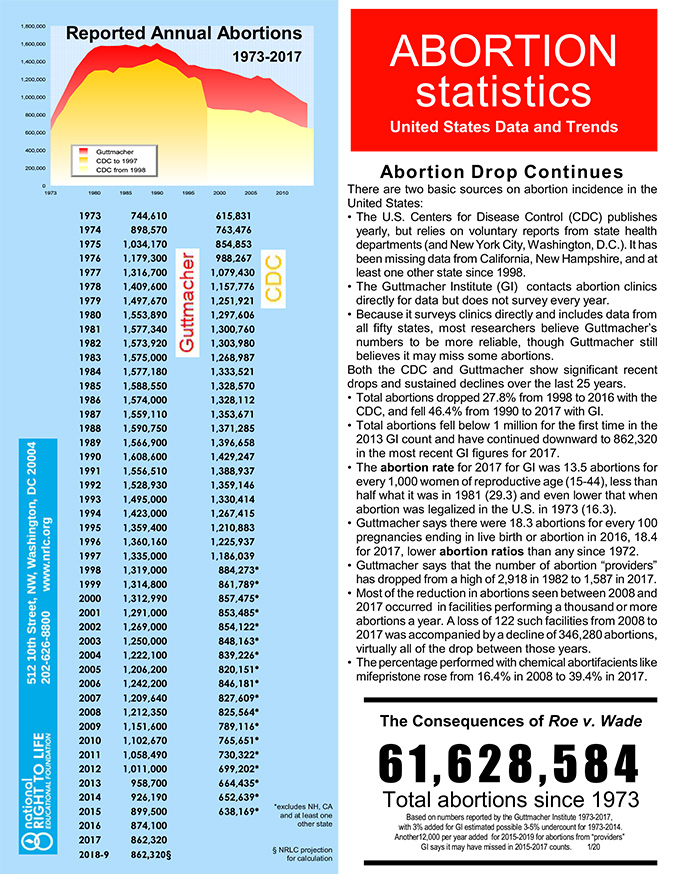 The U.S. Supreme Court released its Roe v. Wade decision on Jan. 22, 1973, legalizing abortion in all 50 states. Paired with a companion decision, Doe. v. Bolton, it permitted abortion through all nine months of a pregnancy for virtually any reason.
The total number of abortions in the U.S. in 1973 was 744,610. That number topped 1 million in 1975 (1,034,170) and 1.5 million in 1980 (1,553,890), according to Guttmacher. The number of abortions in the United States peaked at 1,608,600 in 1990 before beginning to fall. The total number was 1,312,990 in 2000 and 1,102,670 in 2010. The number fell below 1 million in 2013 (958,700). In 2017, there were an estimated 862,320 abortions, according to Guttmacher.
National Right to Life says data from Guttmacher is more reliable than data from the U.S. Centers for Disease Control, which usually reports fewer annual abortions. The CDC relies on data from state health departments.
"Because of these different methods of data collection, [Guttmacher] has consistently obtained higher counts than the CDC. CDC researchers have admitted it probably undercounts the total number of abortions because reporting laws vary from state to state and some abortionists probably do not report or under-report the abortions they perform," National Right to Life education director Randall K. O'Bannon told Life News.
Roe v. Wade has had a devastating impact on America, O'Bannon said.
"Abortion has taken a terrible toll on America," he said. "We've now lost more than 61 million of our sons, daughters, friends and neighbors and we are a much poorer nation for it."