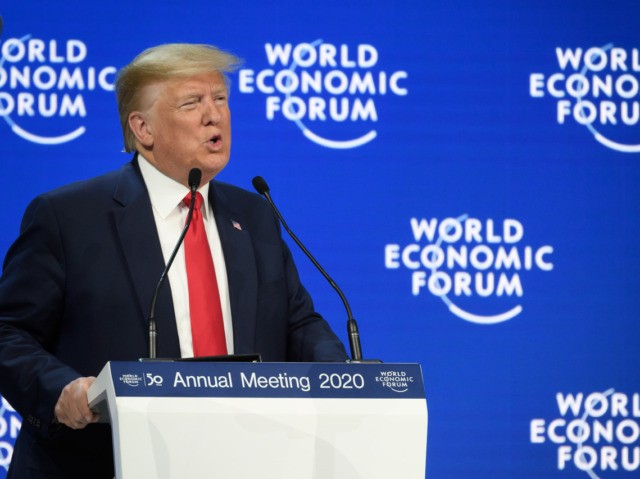 Source: Breitbart News
President Donald Trump has talked up the prospect of a "tremendous" trade deal with the United Kingdom during his keynote speech at the World Economic Forum meeting at Davos, Switzerland.
Speaking to political and business leaders in a wide-ranging speech that took several victory laps over the performance of the U.S. economy under his leadership, President Trump also hailed a new era of trade deals which emphasised "reciprocity" — fairness for both parties — namechecking new deals with Japan and others, as well as others to come.
The President particularly pointed to the United Kingdom as a future partner for trade, hailing "wonderful" Prime Minister Boris Johnson, himself fresh from winning a landslide election victory over the increasingly hard-left Labour party last month, and expressing his anticipation at signing a deal. He said:
The United States has also concluded a great new trade deal with Japan, approximately $40 billion. And completely negotiated our deal with South Korea. We're also negotiating many other transactions with many other countries.

We look forward to negotiating a tremendous new deal with the United Kingdom. They have a wonderful new Prime Minister, he wants very much to make a deal, as they say.