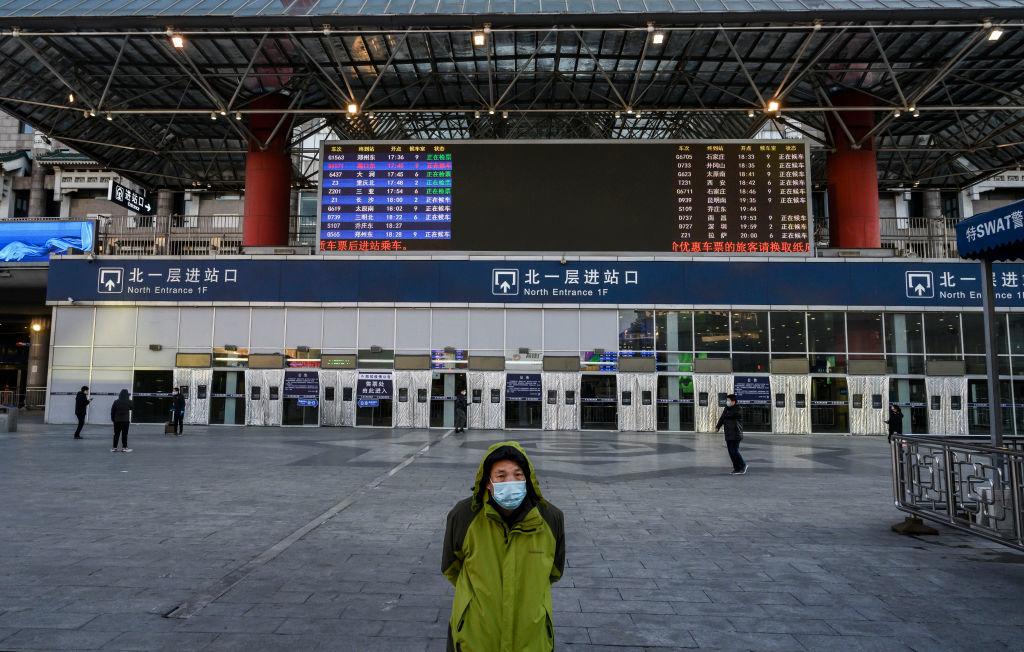 Summary:
Iran confirms 5 cases of COVID-19
Japanese officials defend their handling of 'Diamond Princess' quarantine
Beijing tightens lockdown after dozens more cases reported
As outbreak ex-China accelerates, WHO warns case #s "won't stay low for long."
Hong Kongers evacuated from 'Diamond Princess' after Japanese government confirms 2 deaths
Researchers confirm COVID-19 more contagious than SARS and MERS
Tim Cook welcomes back employees, customers as Apple reopens some China stores
* * *
Update (1420ET): WSJ reports that Japan's top health officials have defended their handling of the 'Diamond Princess' quarantine during a statement to Japan's parliament, the Diet.
Japan's Health Minister Katsunobu Kato told Parliament the two people from the Diamond Princess cruise ship who died had "received the best medical treatment" but couldn't be saved after catching the novel coronavirus on board. As of Thursday, 634 passengers and crew members were diagnosed with the virus out of 3,063 tested. Slightly more than half have no symptoms at all, officials said, and many of the remainder have only mild fever or a cough. Among patients who tested positive for the virus, 28 were reported in serious condition Thursday.

Doctors have said the virus can be particularly harmful in elderly patients, and one of the two fatal cases from the Diamond Princess, a Japanese man in his 80s, had pre-existing bronchial asthma and had been treated for angina. The other, a Japanese woman in her 80s without underlying illnesses, came down with a fever on Feb. 5, the same day passengers were told they would be quarantined in their cabins for two weeks, according to health ministry officials. The next day, she started suffering from diarrhea and saw a doctor on board.

She wasn't taken to a hospital until Feb. 12 when she started suffering shortness of breath. Her virus test came back positive the following day, and despite treatment with antiviral drugs normally used to treat HIV infection, she died Thursday.

Asked about the woman's case, health ministry official Hiroshi Umeda said, "I believe it was handled promptly." He said the ship was a difficult environment for medical staff but they worked day and night and tried to prioritize the most serious cases.
The country has been widely criticized for appearing to break quarantine on the cruise ship, which was home to the largest COVID-19 outbreak outside China. More than 700 passengers who tested negative for the virus disembarked the ship on Wednesday and Thursday.
* * *
Update (1415ET): A group of 59 Hong Kong police officers has been quarantined after a fellow officer tested positive for the virus, according to a statement released publicly by the city's police.
* * *
Update (1250ET): Less than an hour ago, we mentioned that Beijing's heavy-handed virus-fighting measures had become the subject of an intense "public debate" about whether they were doing more harm than good.
Well, according to an unconfirmed report from the Epoch Times' Jennifer Zeng, party officials in Beijing are upgrading its "epidemic prevention" status to "Wuhan-level" – meaning a complete lockdown where residents aren't allowed to leave their homes without specific permission.