Authored by Eoin Higgins via CommonDreams.org,
As Sen. Bernie Sanders appeared headed for a decisive victory Saturday in the Nevada caucuses, MSNBC host Chris Matthews pondered whether President Donald Trump's re-election might be better for the Democratic establishment than the Vermont senator's multiracial, multigenerational movement taking over the party.
"I'm wondering if Democratic moderates want Bernie Sanders to be President?" said Matthews. "Maybe that's too exciting a question to raise."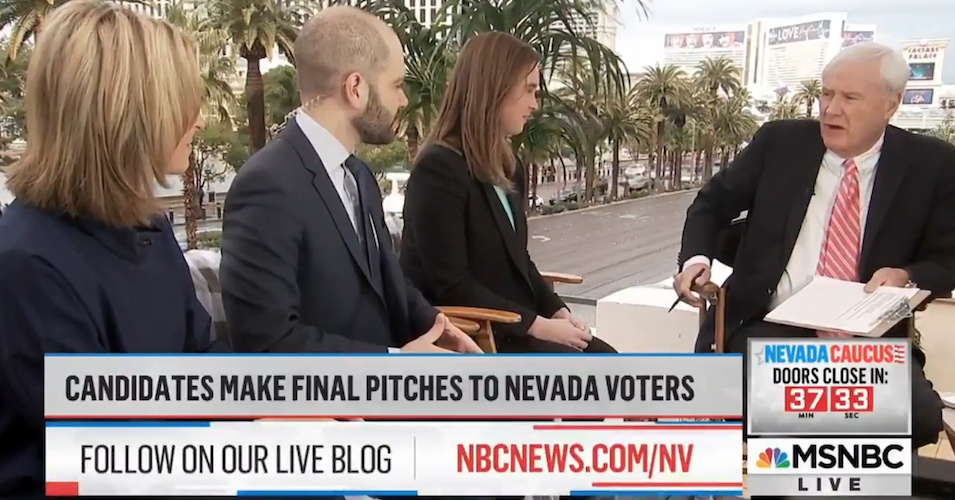 "Do they want Bernie to take over the Democratic Party in perpetuity? Maybe they'd rather wait 4 years and put in a Democrat that they like," Matthews added.
Matthews, who said on February 7 that he feared a Sanders presidency would result in mainstream pundits being executed in Central Park, made the remarks about 37 minutes before the caucuses began at noon Pacific time.