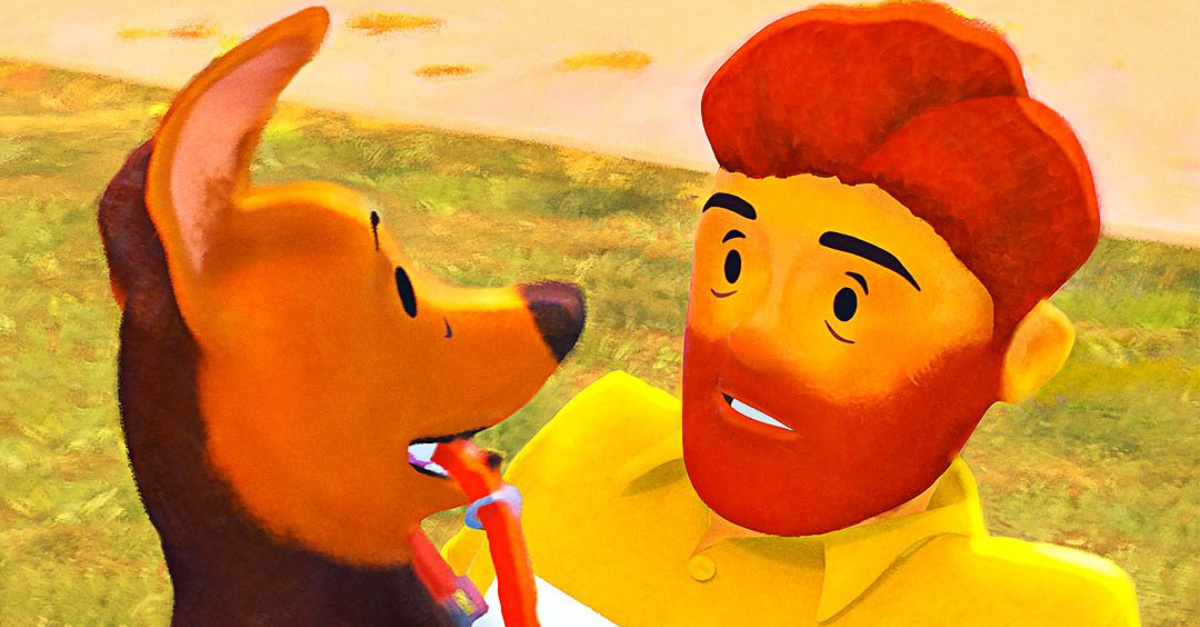 Source: Michael Foust | ChristianHeadlines.com Contributor
Disney Plus debuted a Pixar short film Friday that breaks new ground for the animation studio by featuring an openly gay character and then by showing him kissing his partner.
The nine-minute animated film, Out, tells the story of a man named Greg who is living with his boyfriend, Manuel. The two are packing up for a move to the city when Greg's parents – who don't know he is gay – show up at the door to help. A panicked Greg then asks Manuel to sneak out the back door.
"Tell them," Manuel urges Greg while leaving.
With his parents in another room, Greg confides privately to his dog, "He thinks it's so easy to look them in the eyes and say, 'Mom, Dad. … This is my boyfriend.'
Greg tells the dog, "I wish I had your life. I wish I was a dog." Thanks to a magical dog collar, Greg and his dog then switch bodies. Moments later, Greg – stuck in the dog's body – learns that his mom already knows he's gay.
Out ends with Greg and Manuel sharing a brief kiss and both men enjoying hot chocolate with Greg's parents.
The film is rated PG for "mild thematic elements" and currently is featured in the "new to Disney Plus" stream on the platform. The film's description reads: "On an average day, Greg's life is filled with family, love and a rambunctious little dog – but despite all of this, Greg has a secret. Today is different, though. With some help from his precocious pop, and a little bit of magic, Greg might learn that he has nothing to hide."
The Disney Plus Facebook page was filled with a variety of contents about the new film, including calls for the company to improve its parental controls. (Unlike Netflix, Disney Plus does not allow parents to block individual programs.)
"Parents should have the ability to block content," one person wrote. "… Publish whatever content you want, but I'm still a paying customer just like everyone else and should be able to control the content my kids are exposed to."