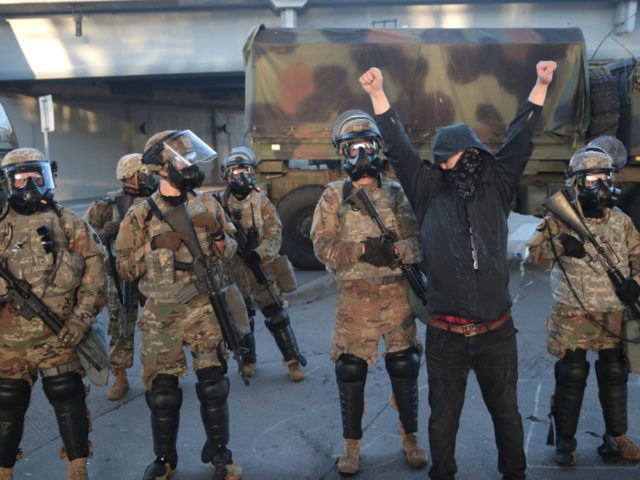 Source: Edwin Mora
The governor of Minnesota and at least 12 others plus the District of Columbia have now activated the National Guard amid ongoing rioting and looting sweeping the nation triggered by the death earlier this week of a black man, George Floyd, while in police custody.
On Friday, Maj. Gen. Jon Jensen, the adjutant general of the Minnesota National Guard, told reporters the guardsmen are only providing support to law enforcement and are not authorized to make any arrests under their rules of engagement.
As of early Saturday, the governors in at least 13 states — Minnesota, Nevada, Georgia, Texas, Missouri, Utah, Ohio, Washington, Tennessee, Kentucky, Wisconsin, Colorado, and California— had activated the National Guard to help law enforcement officials quell protests that have erupted into riots in many cities.